21 March 2008
Japan Agency for Marine-Earth Science and Technology
The 10th "Draw Your Dreams of the Ocean on a Postcard" Contest Winners Selected
The Japan Agency for Marine-Earth Science and Technology (JAMSTEC; Mr. Yasuhiro Kato, President) holds the contest annually, entitled "Draw Your Dreams of the Ocean on a Postcard", for elementary school children in Japan. The aims of this contest, in which children draw pictures of their yearnings or dreams for the ocean, are to inspire children's interest in the ocean and to motivate children to learn more about the ocean. We are pleased to announce that the prize-winning drawings of the contest have been selected.
Among 18,626 entries, 70 were chosen after going through a complete examination.Top 16 works of art are as follows.
All of 70 winning drawings will be on our web site in April.
Appendix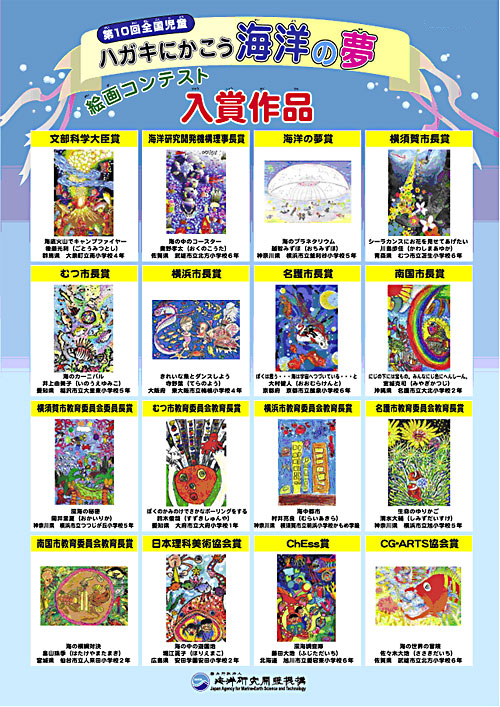 ]