Development of an ocean future projection data set to contribute to an adaptation plan against the climate change
Social Implementation Program on Climate Change Adaptation Technology
JAMSTEC has developed an ocean future projection database around Japan to contribute to the adaptation plan against climate change, which is being conducted under the Social Implementation Program on Climate Change Adaptation Technology (SI-CAT) by MEXT.
The CMIP5 ocean future projection data have a relatively low horizontal resolution (e.g., 100 km at most); therefore, the representation/reproduction of Japan coastal geometry and important flow structures around Japan (such as the Kuroshio and coastal currents and eddies) is very poor. This is a disadvantage in the assessment of oceanic climate change impact on Japan and its local governments.
JAMSTEC has performed CMIP5 ocean-downscaling experiments of the North Pacific and ocean waters surrounding Japan utilizing a supercomputer, the Earth Simulator, and has succeeded in producing a high-resolution ocean future projection data set including several CMIP5 model cases and RCP scenarios.
To accomplish the goals related to the climate change relaxation/adaptation plans in SGD13 and the sustainable preservation/use of ocean environment/resources in SDG14, detailed ocean climate change projection data around Japan are essential. The present data would be among the base data.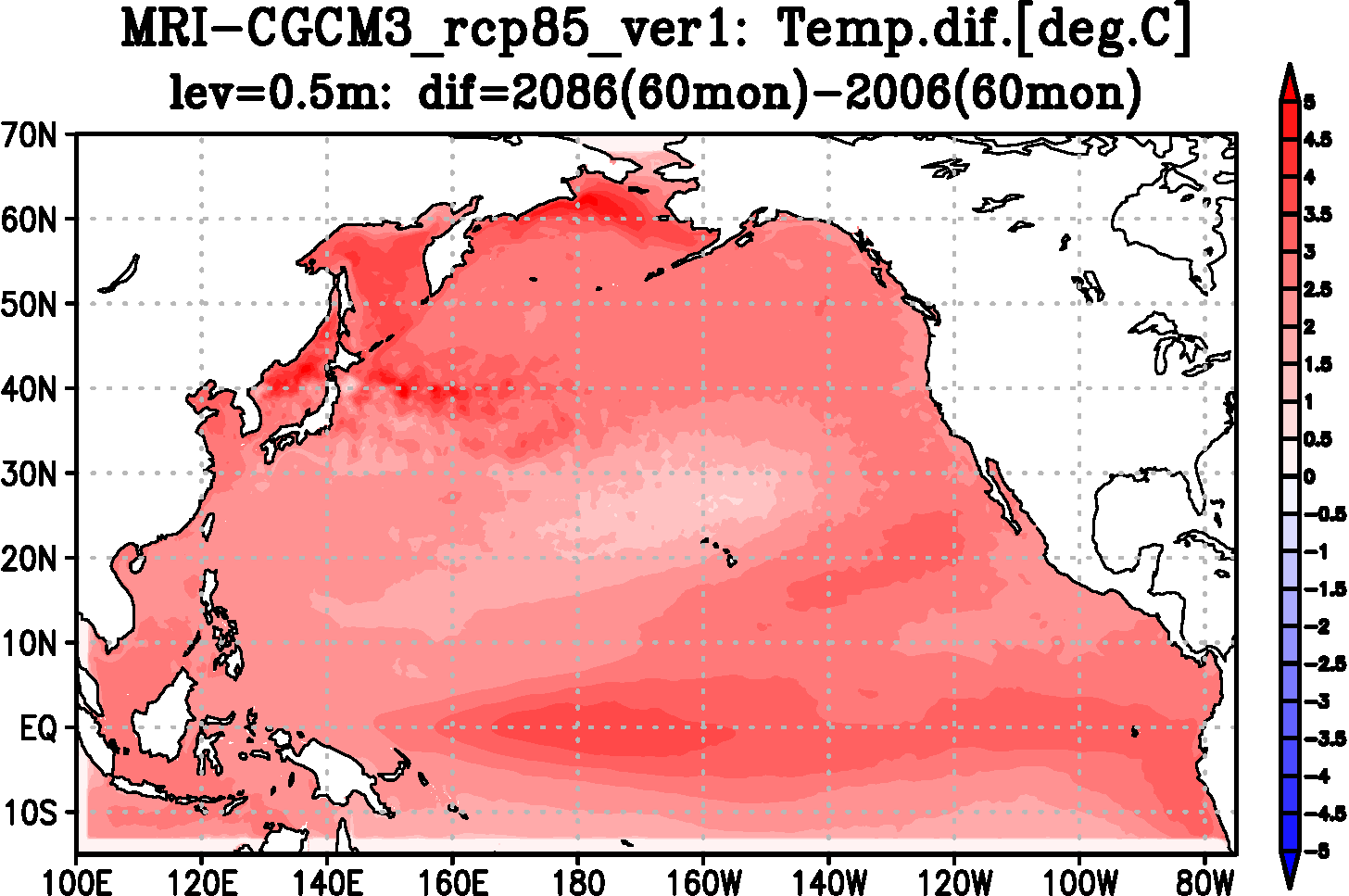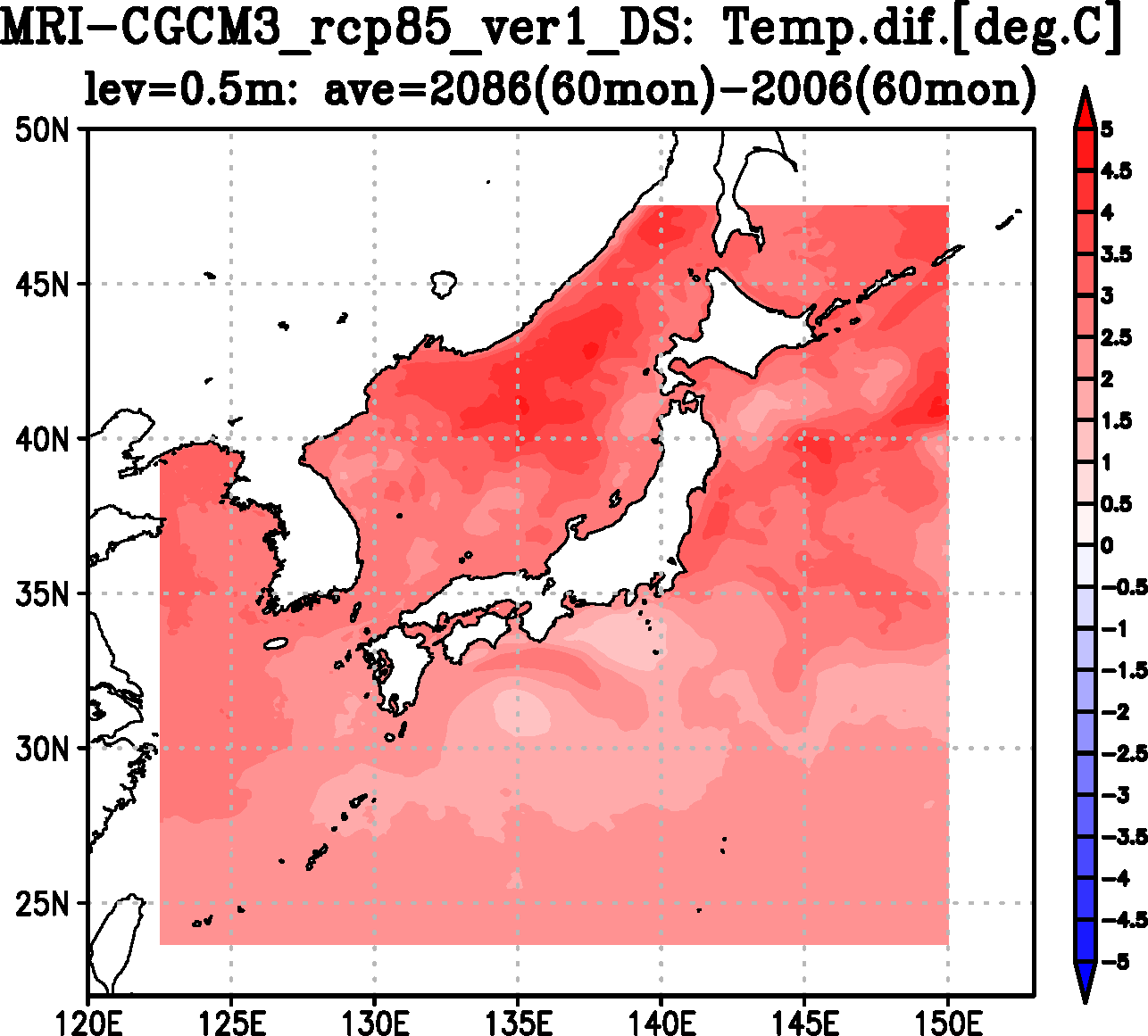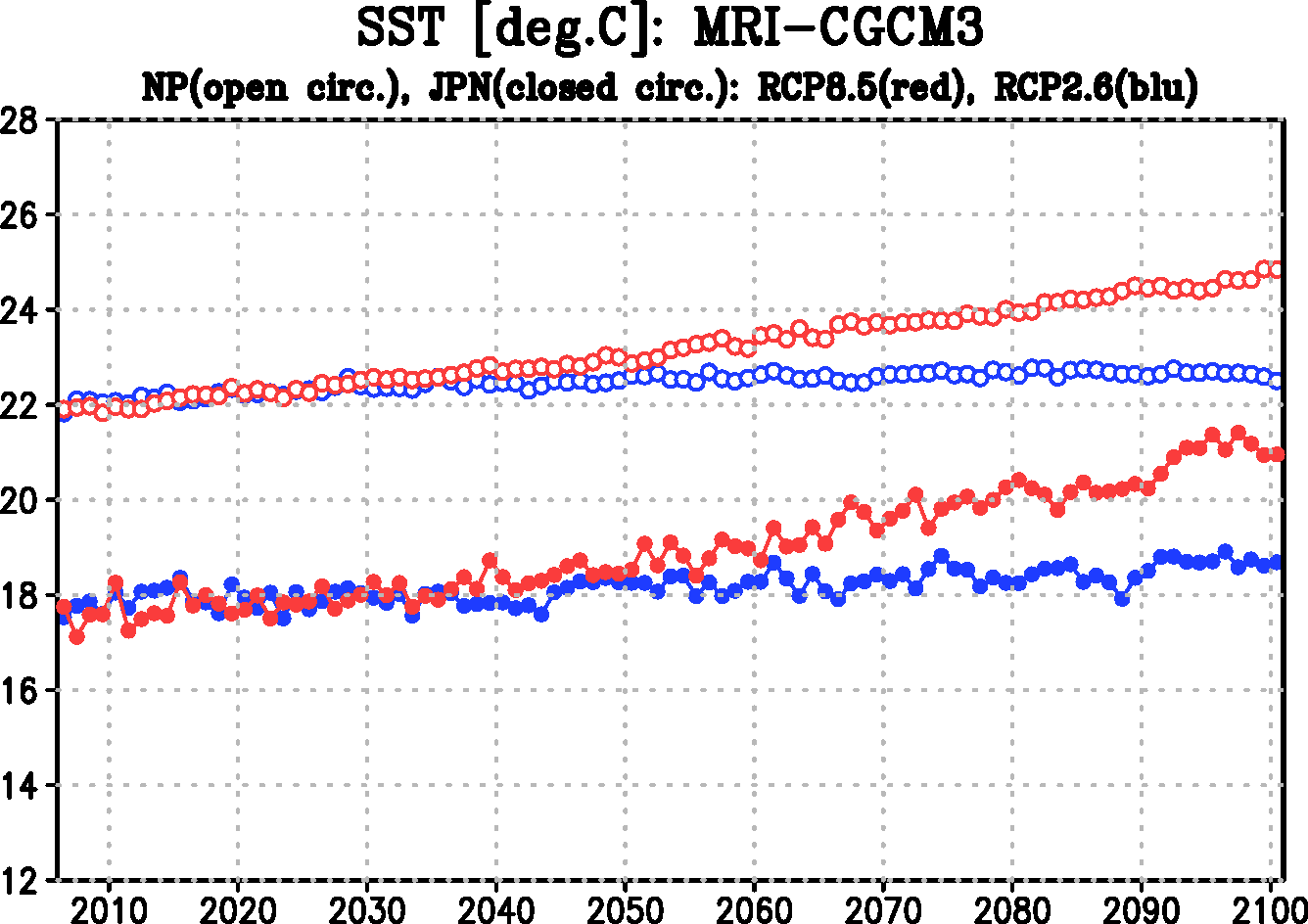 Information Engineering Program(IEP), Research Institute for Value-Added-Information Generation (VAiG)