Sayonara PET Bottles Project — A New GODAC Project

A major event in 2017 was the opening to the public of our Global Oceanographic Data Center (GODAC)'s Deep Ocean Debris Database. That event inspired GODAC employees to join together unanimously in the Sayonara [Goodbye] PET Bottles project, to sound a warning about the dangers PET bottles pose to marine environments.
Details are as follows:
(1) Study PET bottle and other plastic trash
(2) Eliminate use of PET bottles
Replaced all vending machine products in PET bottles, to eliminate the sale of PET bottles from the building (except for water bottles).
(3) Put preferred drinks in recyclable bottles
Promote use of personal bottles, with each member of the staff using their own.
(4) Shared water servers
Installed water servers directly connected to the water mains; use personal bottle to eliminate use of PET bottles.
(5) Use as few plastic products as possible
Held seminar-style workshops to discuss problems created by marine plastic trash, using them as opportunities to promote elimination of plastic products.
(6) Spread the movement
Prepared educational texts and displays about micro plastic trash washed up on Okinawa beaches to increase understanding of this problem. Hold workshops at events to publicize information about marine debris and spread awareness of sustainable development goals.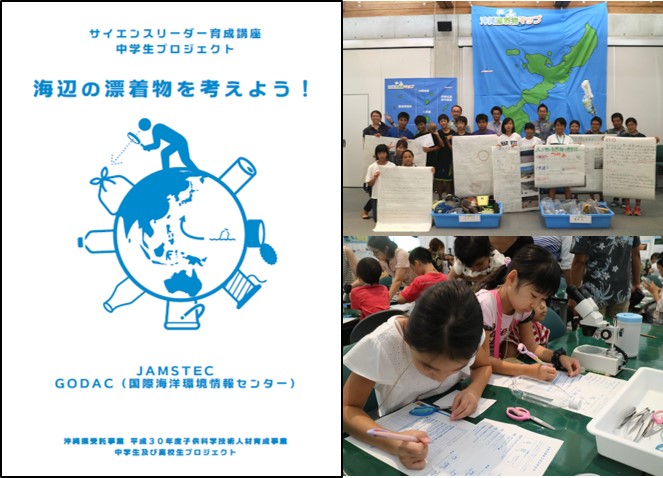 Research Institute for Value-Added-Information Generation Global Oceanographic Data Center