Marine-Earth Informatics for super smart society


We have been researching cutting-edge, high-performance computing for the realization of a safe and sustainable society free from weather-related disasters. Such a future smart society will rely on big data generated by the IoT (Internet of Things) sensor. We, however, have serious difficulties in handling big data for operational on-demand services. For example, network bottlenecks in collecting and delivering big data preventing conventional HPC (High-Performance Computing) systems from operational predictions.
We therefore aimed to develop a new prediction data infrastructure system that consists of edge servers as well as supercomputers. Big data from the IoT and on-demand service data are handled locally on the edge servers located within the network structure and near to end-users, while long-term and wide-area predictions are performed by supercomputers. This system has the potential to solve bottleneck problems and to open a new frontier in simulation research.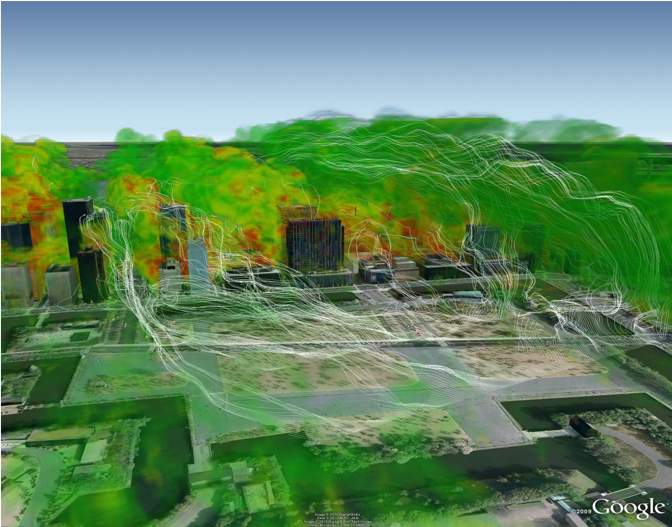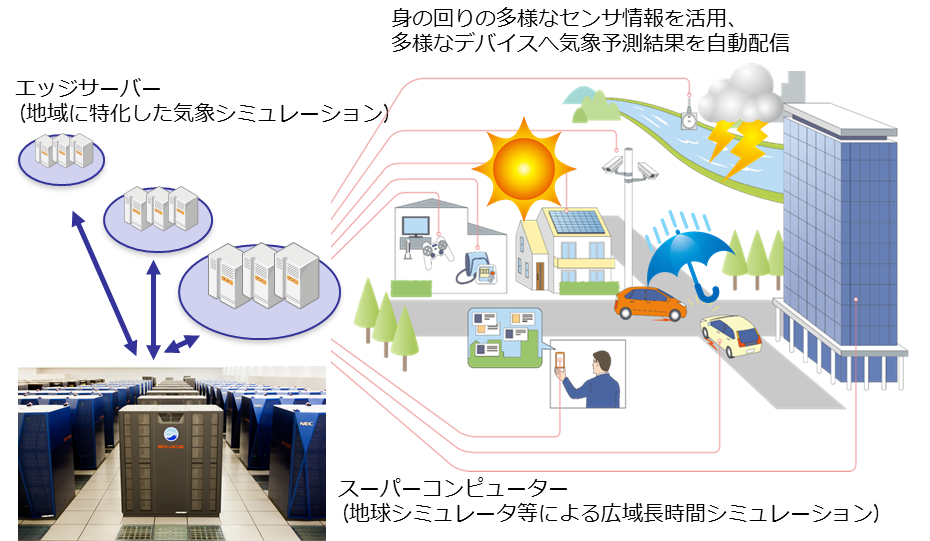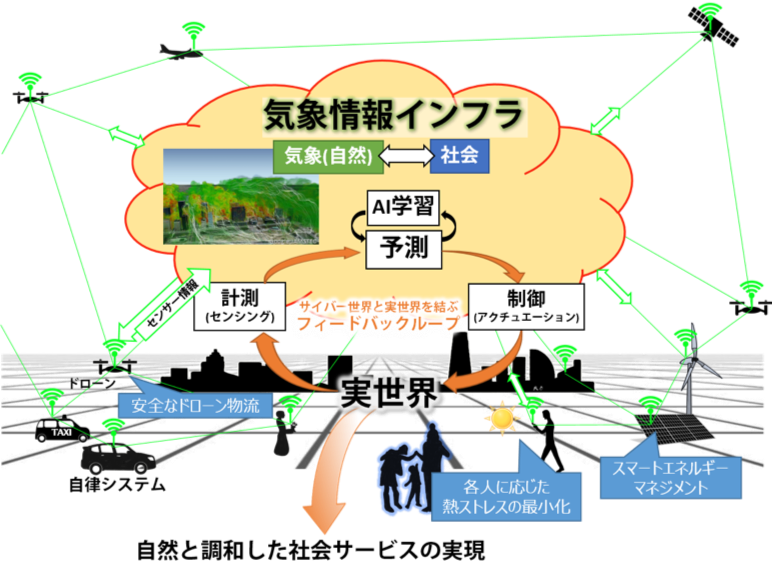 Integrated System Environment Research Group, Center for Earth Information Science and Technology (CEIST), Research Institute for Value-Added-Information Generation (VAiG)