Press Releases

March 23, 2015
JAMSTEC
Partial Recovery Work for DONET
The impairment occurred on DONET (Dense Oceanfloor Network System for Earthquakes and Tsunamis) deployed off the Kii Peninsula on May 30, 2014. Since then the 16 observatories out of 20 have been in operation.
We found impairment in the extension branching unit (Node E), so it was recalled and under repair.
We will restore the Node E on March 24th, 2015, so that all the 20 observatories are back in operation. For this restoration, the data distribution would be suspended from 9:00AM to 0:00AM. This restoration and the data distribution suspension period may be changed and postponed due to hydrographic conditions. In this case, we will inform you of it on our website.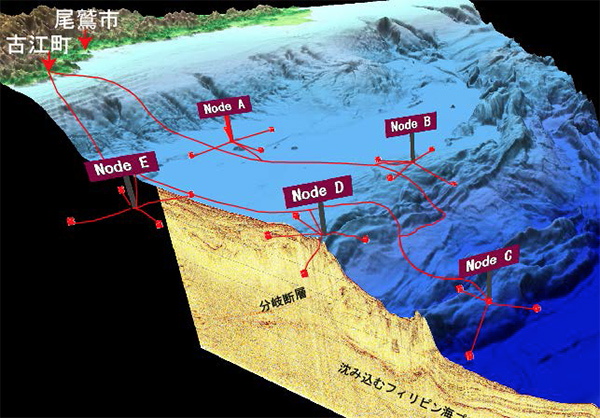 <<DONET deployed off the Kii peninsula>>
The recovery work will be carried out at Node E.