JAMSTEC News
Dr. Fumio Inagaki awarded "The Taira Prize" by AGU
December 21, 2015
Dr. Fumio Inagaki has been awarded the 2015 Asahiko Taira International Scientific Ocean Drilling Research Prize, or "The 2015 Taira Prize" for short, by the American Geophysical Union. Dr. Inagaki is the Deputy Director of JAMSTEC's Kochi Institute for Core Sample Research, and leading the Geomicrobiology Group at the institute and also the Geobiotechnology Group at JAMSTEC's Research and Development Center for Submarine Resources.
The Taira Prize is awarded to early- and mid-career researchers in recognition of "outstanding transdisciplinary research accomplishment in ocean drilling." The inaugural "The Taira Prize" award ceremony and commemorative lecture were held at the AGU Fall Meeting which took place from December 14, 2015 in San Francisco.
Photos by Gary Wagner Photos, courtesy of the American Geophysical Union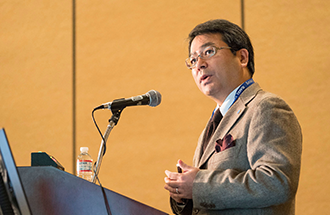 Dr. Inagaki delivered a commemorative lecture titled "Exploring frontiers of the deep biosphere through scientific ocean drilling".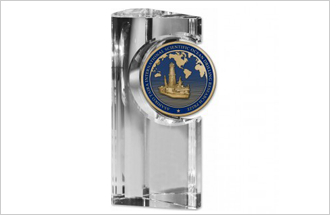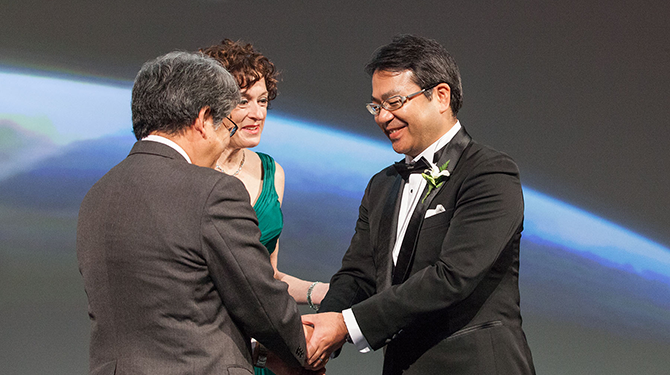 The award was presented by the American Geophysical Union (AGU) and the Japan Geoscience Union (JpGU) at the ceremony.