JAMSTEC News
Mr. Masahiko Ida has entered La Cité de la Mer's "Wall of Fame"
October 23, 2017
The La Cité de la Mer is a marine museum in Cherbourg located in the northwestern part of France, featuring, among many others, exhibitions dedicated to man's adventures under the sea, aquariums, France's first nuclear-powered submarine, and exhibitions dedicated to the Titanic in a building that was used as a passenger terminal when the Titanic stopped over at Cherbourg. The museum's entrance hall "The Great Gallery of Men and Machines" houses the collection of many submersibles from around the world, including the 22 m-long French bathyscaph Archimède and the diving saucer Cyana as well as mock-ups of American submersible Alvin and Russian submersible Mir. A large photograph of our deep submergence research vehicle SHINKAI 6500 is displayed on the wall. The museum recently unveiled the "Wall of Fame" which recognizes remarkable deep-sea explorers in the world, and Mr. Masahiko Ida, the adviser at JAMSTEC's Marine Technology and Engineering Center (MARITEC), has entered the Wall of Fame. Mr. Ida is the first chief pilot of SHINKAI 2000, and also served as the operation manager of SHINKAI 6500.
The unveiling ceremony was held at the museum on October 12, 2017. Masahiko Ida was recognized along with Jacques Piccard (Switzerland) and Don Walsh (the U.S.) – the first members who explored the Challenger Deep in the Mariana Trench with the bathyscaph Trieste; James Cameron – an American filmmaker who built his own deep-sea submersible and explored the Challenger Deep; Sylvia Earle – an American marine biologist who has raised awareness about the critical state of the ocean; and Paul-Henri Nargeolet – a French pilot of the French submarine Nautile.
In the entrance hall "The Great Gallery of Men and Machines," the French bathyscaph Archimède (the large ship on the right) and other real and mock-up submersibles from around the world are on display.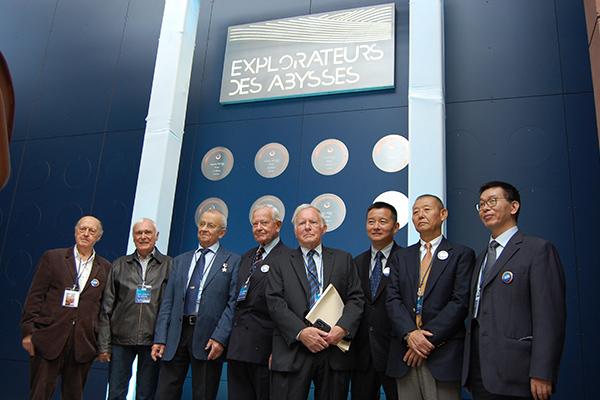 Mr. Masahiko Ida (second from right) and other guests to the unveiling ceremony of the Wall of Fame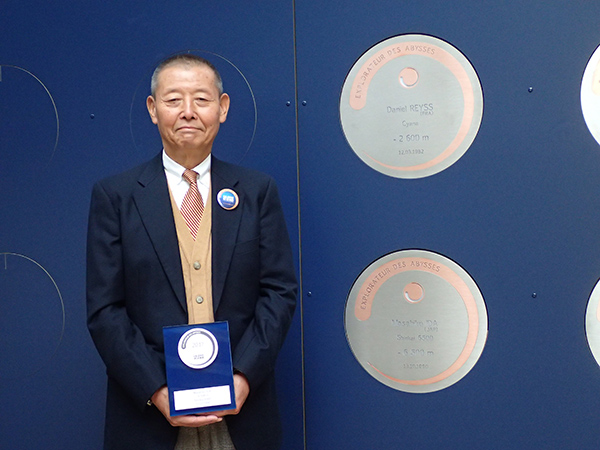 Each "Wall of Fame" plate includes the name of explorer, the name of submersible, the depth it reached, and the date of exploration.
For reference:
La Cité de la Mer