JAMSTEC News
Dr. Imachi's paper is selected as a runner-up of the Science "2019 Breakthrough of the Year"
December 26, 2019
A preprint paper published by a research team led by Dr. Hiroyuki Imachi* has been selected as a one of the Science "2019 Breakthrough of the Year".
*Super-cutting-edge Grand and Advanced Research (SUGAR) Program, Institute for Extra-cutting-edge Science and Technology Avant-garde Research (X-star)
<Comment from Dr. Imachi>
We are very honored to have our preprint listed in the Science "2019 Breakthrough of the Year".
After 12 years of challenging, we succeed in cultivation and characterization of a prokaryote belonging to microbial lineage "Archaea", which is the closest relative to us eukaryotes.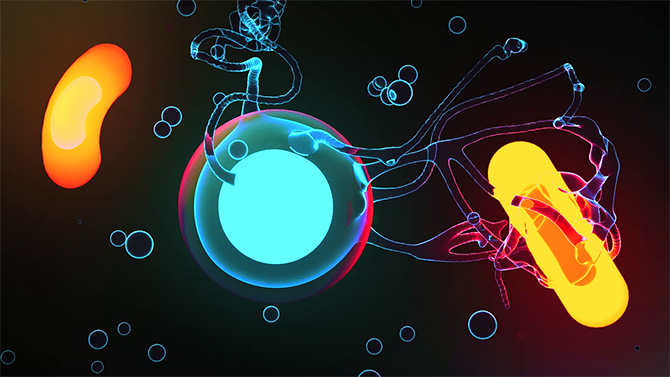 Image CG of the archaeon
The blue spherical cell is the archaeon cultured in this study.
The archaeon has tentacle-like protrusions.