Team KUROSHIO will construct an unprecedented surveying system for mapping vast areas of the ocean floor at extremely high speeds, utilizing a combination of an autonomous surface vehicle (ASV) linked to several autonomous underwater vehicles (AUVs) for coordinated and simultaneous operation.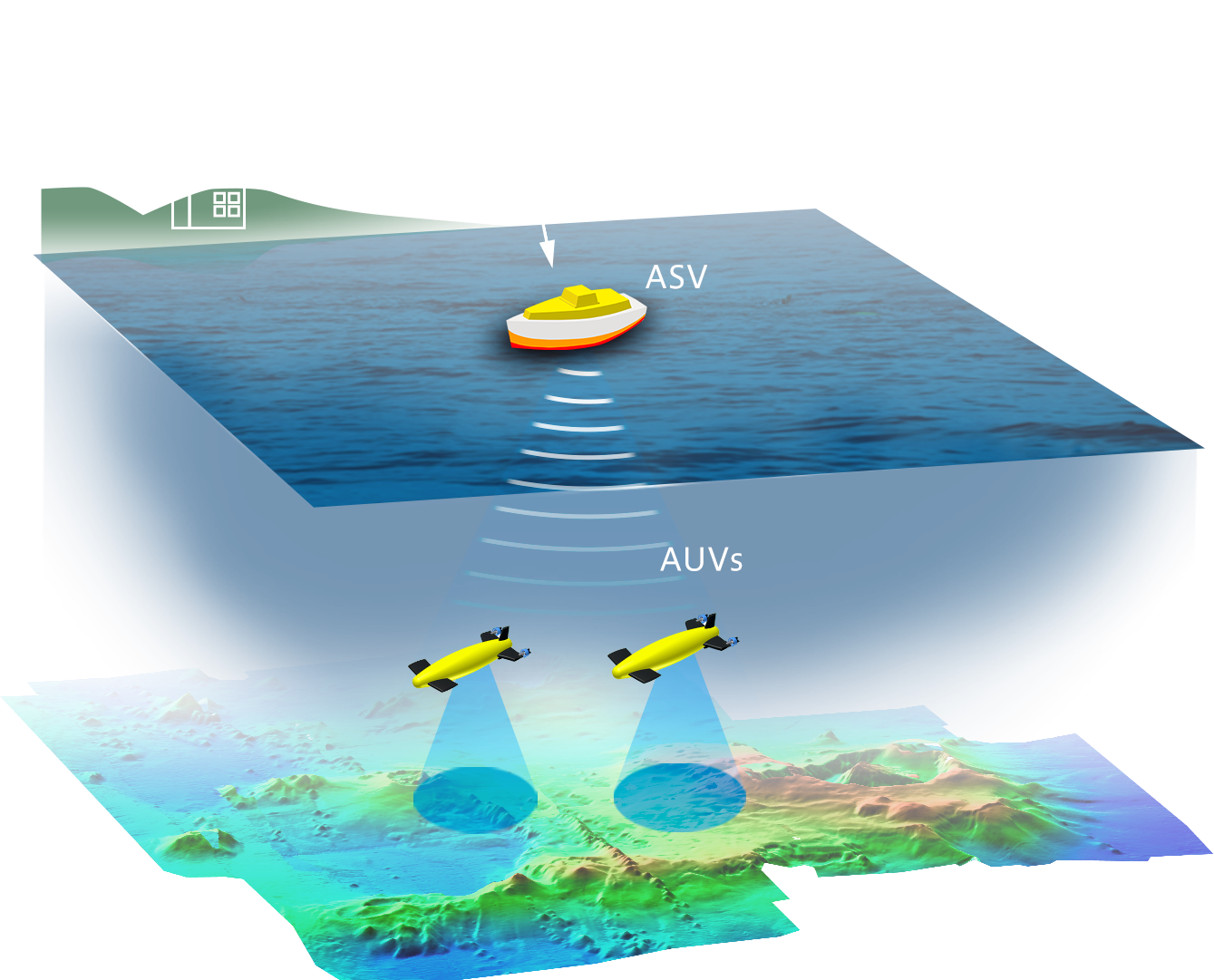 Autonomous Surface Vehicle (ASV)
This unmanned robotic craft will autonomously monitor the position, speed, etc., of the submerged AUVs from the ocean surface and relay the data via satellite to the team's base on land. It can also be remotely controlled via satellite.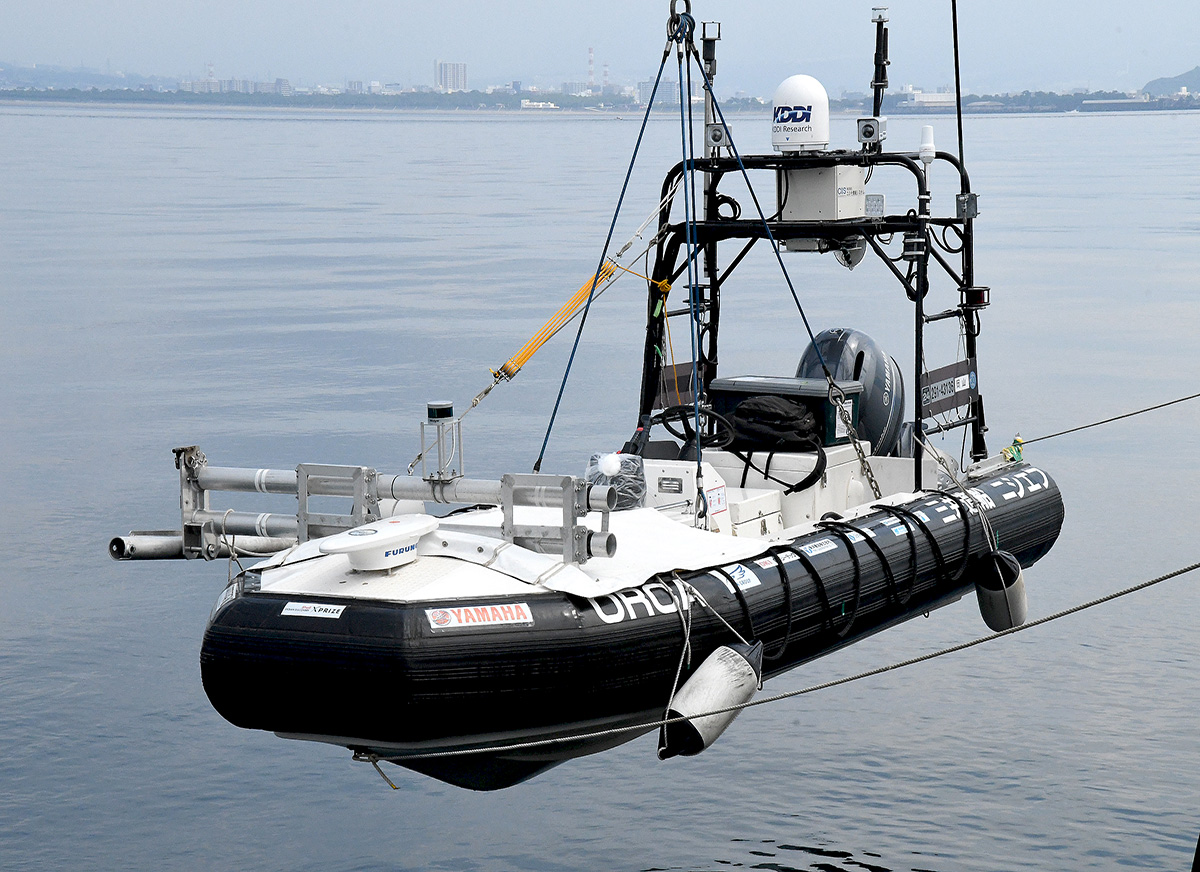 Autonomous surface vehicle (Mitsui E&S Shipbuilding)
Length: 5.3 m | Hull width: 2.2 m | Hull height: 0.9 m | Weight: 1,800 kg | Speed: 20 knots (max.)
Autonomous Underwater Vehicles (AUVs)
These unmanned robotic craft will autonomously survey the ocean floor along a pre-programmed course. Since radio waves are mostly ineffective underwater, communication, positioning, etc., will be conducted via underwater acoustics. Because an AUV can get much closer to the ocean floor than a surface vessel, it can capture superior high-definition data.