03-08 June 12: BMKG in Indonesia
JAMSTEC researchers visited Indonesia (BMKG headquarters in Jakarta, and Manado site) in odert to obtain all radiosonde sounding data taken during CINDY campaign. The launch procedure and surroundings at Manado site were also checked to find any bias near the surface. In addition, they disucssed on future collaborations including joint analysis with BMKG.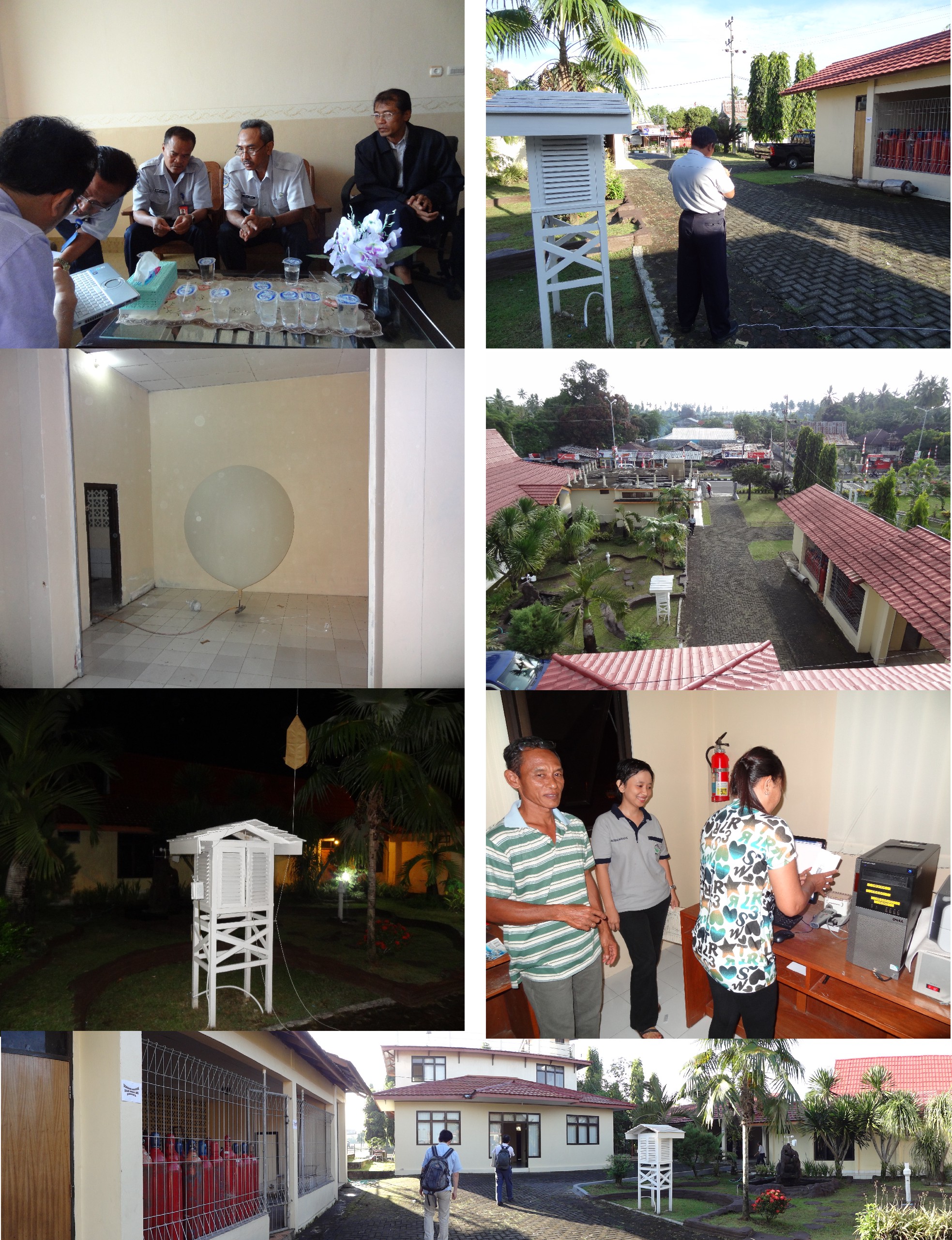 28-31 Mar. 11: Sri Lanka
JAMSTEC researcher visited Sri Lanka on 28-30 March 2011 to discuss possible collaborations for CINDY with the department of meteorology of Sri Lanka (DMSL). We in JAMSTEC appreciate very much to the people in DMSL for fruitful discussions and kind encouragements for us Japanse to face recent disasters.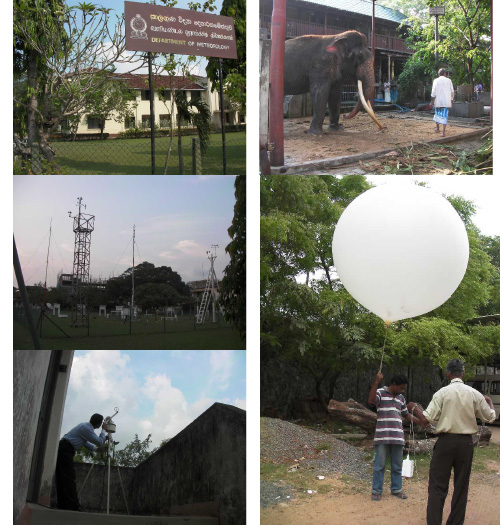 16-18 Feb. 11: BMKG and BPPT in Indonesia
JAMSTEC researchers visited Indonesia to discuss about collaboration for CINDY with BMKG (Meteorological Climatological and Geophysical Agency) and BPPT (Agency for the Accessment and Application of Technology) on 16-18 Feb. 2011. They mainly discussed about the use of meteorological data taken by BMKG and BPPT in the Indonesian maritime continent. In addition, they also conducted the survey of Indonesian research vessel Baruna Jaya-III.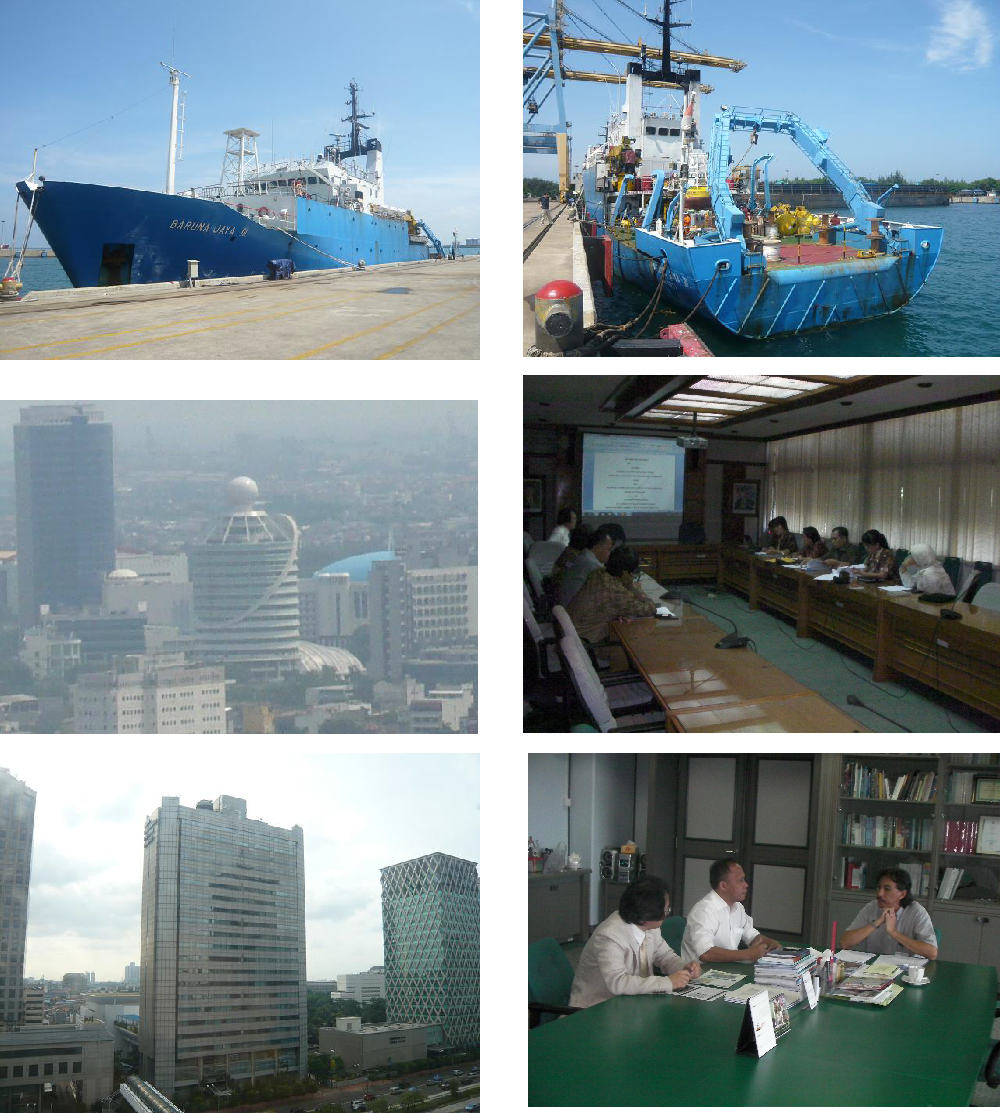 08-09 Feb. 11: Kenya Meteorological Department
JAMSTEC researchers visited Kenya Meteorological Department (KMD) on 8-9 Feb. 2011 to discuss about KMD participation in CINDY2011/DYNAMO campaign. Radiosonde sounding data taken over Kenya are very important, since it provides useful information on "upwind" of CINDY/DYNAMO intensive observation network, which will be formed in the central tropical Indian Ocean.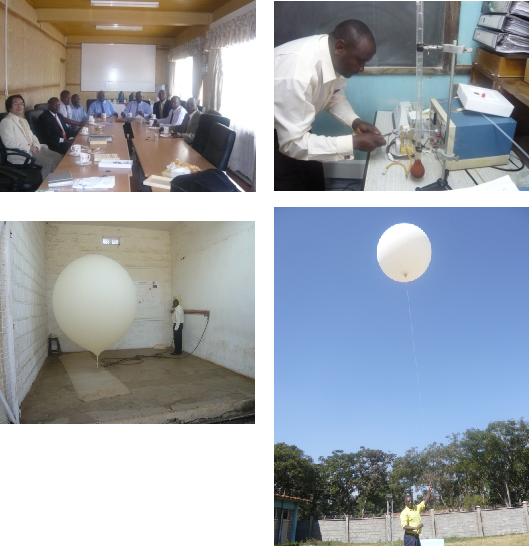 21-25 Feb. 10: Site Survey at Maldives
US DYNAMO research team visited Maldives for site survey during 21-25 February 2009. JAMSTEC researchers also visited Seenu Gan Meteorological Office of Maldives Meteorological Service (MMS). During their stay, DYNAMO researchers discussed the future collaborative work with MMS. The following thumb nail is a link to a report by US DYNAMO research team.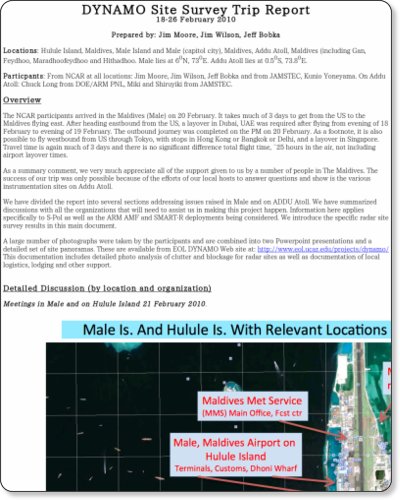 06-11 Mar. 09: Seychelles National Weather Services
JAMSTEC researchers visited Seychelles National Weather Services (SNWS). They discussed with Met Office people about CINDY2011 and reached the conclusion that SNWS would participate in the campaign. SNWS is expected to play a key role in forming observation network to capture a convection onset associated with the MJO. Previous studies showed that MJO convection frequently occured over the western-central Indian Ocean, where Seychells is located.