Marine Plastics Research Project and Promotion of Ocean Literacy in Collaboration with "2019-2020 Japan-Palau Goodwill Yacht Race"
Background
Marine plastic pollution is widely recognized as one of the most serious global environmental problems that human society is currently facing. With great concern on its impacts on marine ecosystems, human health and local, regional and global economy, numbers of countries have set or are setting legislations and strategic milestones to reduce plastic wastes. At the 2019 Osaka Summit, the G20 countries released the Osaka Blue Ocean Vision to pledge actions toward the protection of ocean health, that accelerates the further commitments of government, industry and academia working together.
Whilst we now know plastics are distributed worldwide, little is known on the process of its transportation and accumulation in the open sea. Data of microplastic are particularly scares despite of its potential threats to marine environments. Because it is difficult to fill the knowledge gap of marine plastics within the capacity of conventional ocean observing by research institutes, engagement of Ship of Opportunities (e.g. commercial tankers and ferry boats) and Citizen Science (e.g. using leisure boats and marine sports activities) to ocean observing is being much expected.
To promote Citizen Science and ocean literacy in marine plastic researches, JAMSTEC is launching the collaborative research project with Japan-Palau Goodwill Yacht Race, which will take place for December 2019 - January 2020, celebrating the 25th independence Anniversary of Republic of Palau.
Project Outline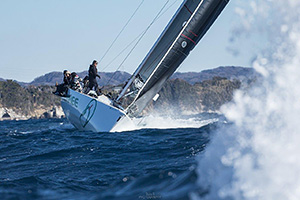 The participant ships of the race will cruise over 3000km from Yokohama, Japan to Palau, which route goes close to the region that scientists predict one of the great garbage patches in the world ocean yet still under-observed. We will equip a microplastic sampler on a race yacht and a race escort ship to conduct ship underway sampling of microplastics of 3 different sizes (30, 100 and 500 ㎛).
On the escort ship, JAMSTEC researchers will conduct additional microplastic sampling using a plankton net. To promote ocean literacy, we plan to have a series of educational programs on board, e.g. science talk and demonstration of sampling, to children and family of Palau who will travel from Japan to Palau on the ship. The project outcome will be presented at the award ceremony in Palau after the race, and the official scientific report will be ready in the following year.
This project will be carried out in collaboration with the organizers of the Japan Palau Goodwill Yacht Race and with support of private sectors (information to be updated), who are keen to contribute to solution of marine plastics pollution.
Message from Science Project Leader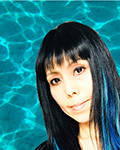 Sanae Chiba, Group Leader,
Marine Plastics Research Group (M-Plastics)
, Marine Biodiversity and Environmental Assessment Research Center (BioEnv), Research Institute for Global Change (RIGC), JAMSTEC
Since the United Nations first ever Ocean Science was held in 2017, the momentum toward conservation of ocean environment and marine ecosystem health has been expanding worldwide. Expectation of society toward the role of ocean science and responsibility of scientists to sustain ocean benefits to human for future generations are growing larger.
Ocean scientists are planning to establish international network to collaboratively collect and share scientific knowledges useful for policy making and society, and marine plastic observation are not the exception. To establish the observation network to cover global ocean, engagement of Ship of Opportunity and Citizen Science to the network is indispensable.
We hope the accomplishment of this project will encourage more commercial ships and citizens to participate in ocean observing, network each other and contribute to the production of high-quality scientific data to fill the current knowledge gaps. Through the research outcome and literacy programs, we also hope that citizen of Japan and Palau become more interested in not only on marine plastic pollution but also other ocean environmental problems to solve, e.g. warming, acidification and biodiversity loss.
Whilst marine plastic pollution is serious without doubt, we are still on time to fight back if global community with various expertise from multiple sectors work together.
Partner Organization
Japan Agency for Marine-Earth Science and Technology
http://www.jamstec.go.jp/e/

Promotion of Global Human Resource Development Organization
http://www.miraie.org/

Mitsui O.S.K. Lines, Ltd.
https://www.mol.co.jp/en/

Japan-Palau Goodwill Yacht Race Committee
https://japan-palau-yachtrace.com/

Yamaha Motor Co., Ltd.
https://global.yamaha-motor.com/