August 2011

| Sun | Mon | Tue | Wed | Thu | Fri | Sat |
| --- | --- | --- | --- | --- | --- | --- |
| | 1 | 2 | 3 | 4 | 5 | 6 |
| 7 | 8 | 9 | 10 | 11 | 12 | 13 |
| 14 | 15 | 16 | 17 | 18 | 19 | 20 |
| 21 | 22 | 23 | 24 | 25 | 26 | 27 |
| 28 | 29 | 30 | 31 | | | |
September 2011

| Sun | Mon | Tue | Wed | Thu | Fri | Sat |
| --- | --- | --- | --- | --- | --- | --- |
| | | | | 1 | 2 | 3 |
| 4 | 5 | 6 | 7 | 8 | 9 | 10 |
| 11 | 12 | 13 | 14 | 15 | 16 | 17 |
| 18 | 19 | 20 | 21 | 22 | 23 | 24 |
| 25 | 26 | 27 | 28 | 29 | 30 | |
Global-IR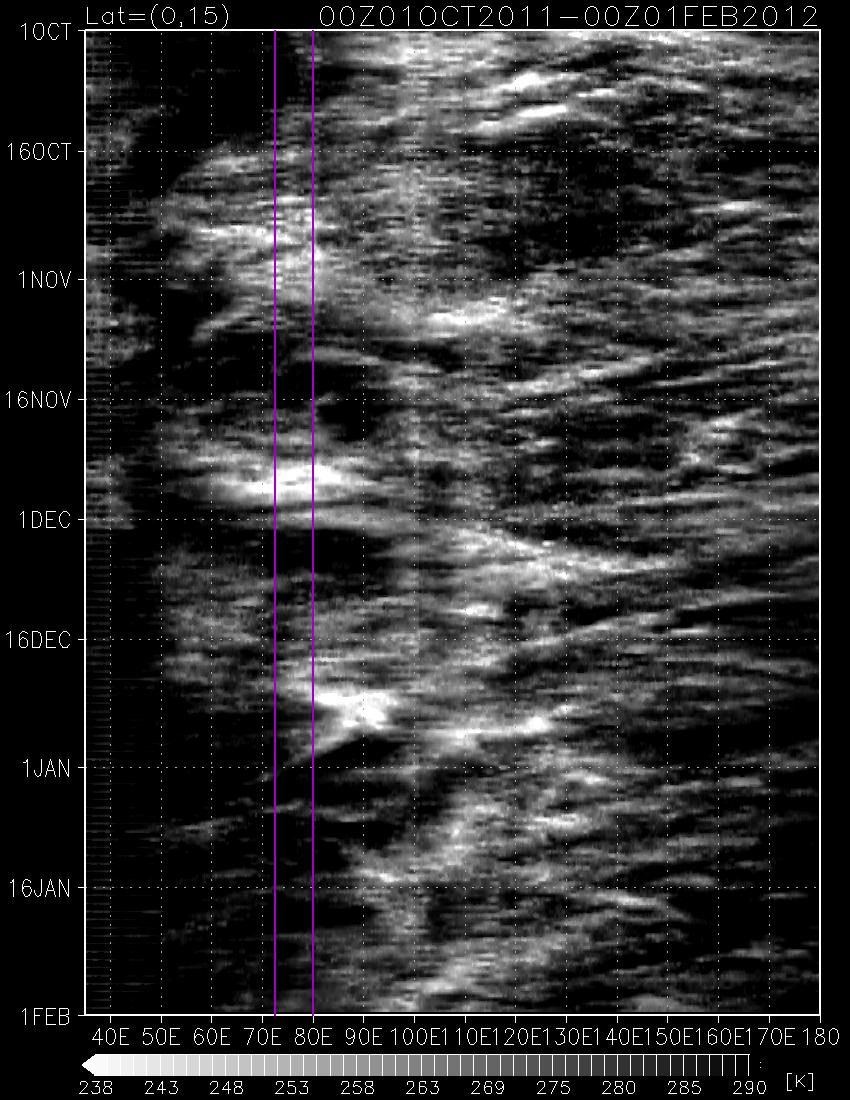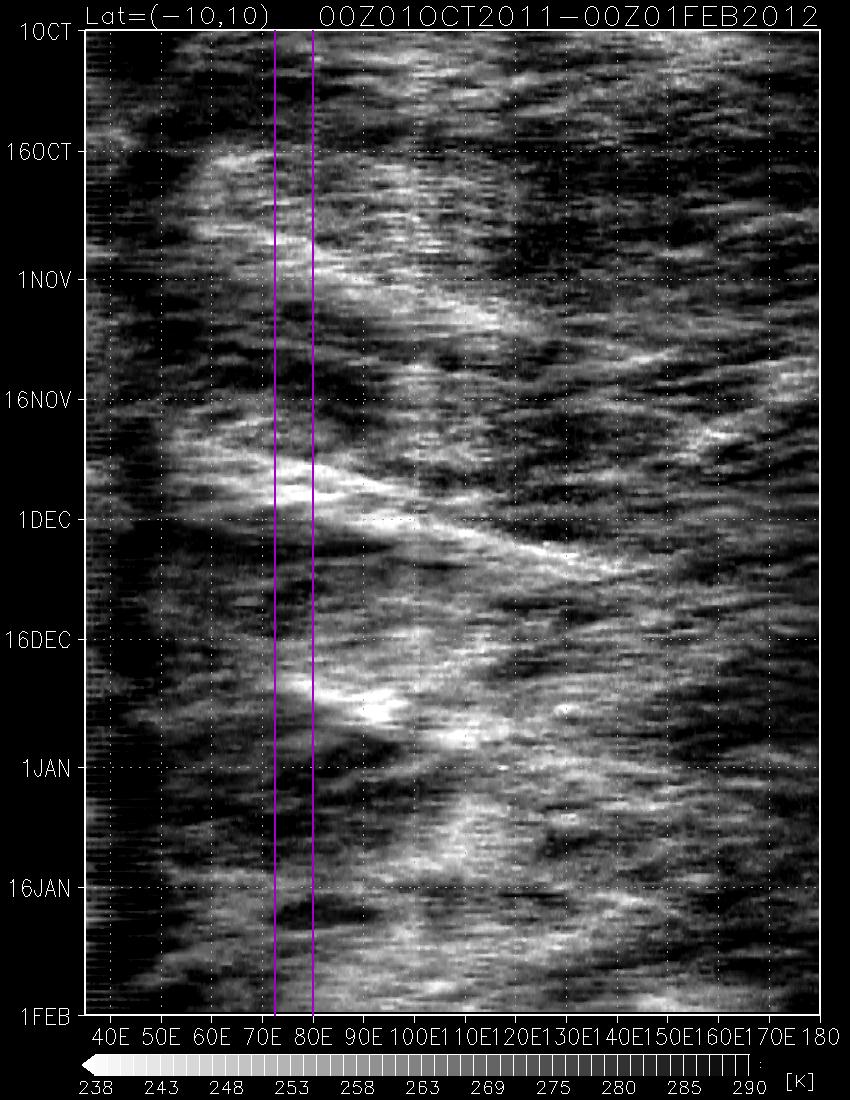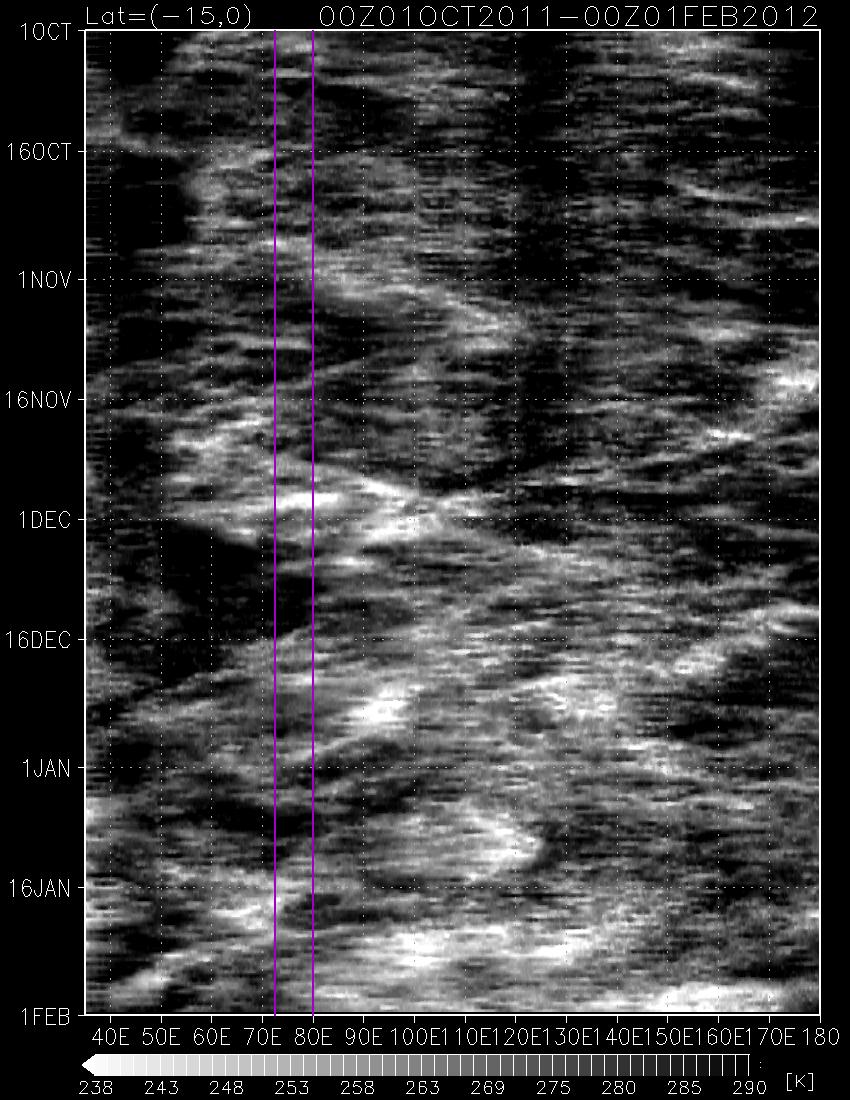 NESDIS Operational Blended TPW Products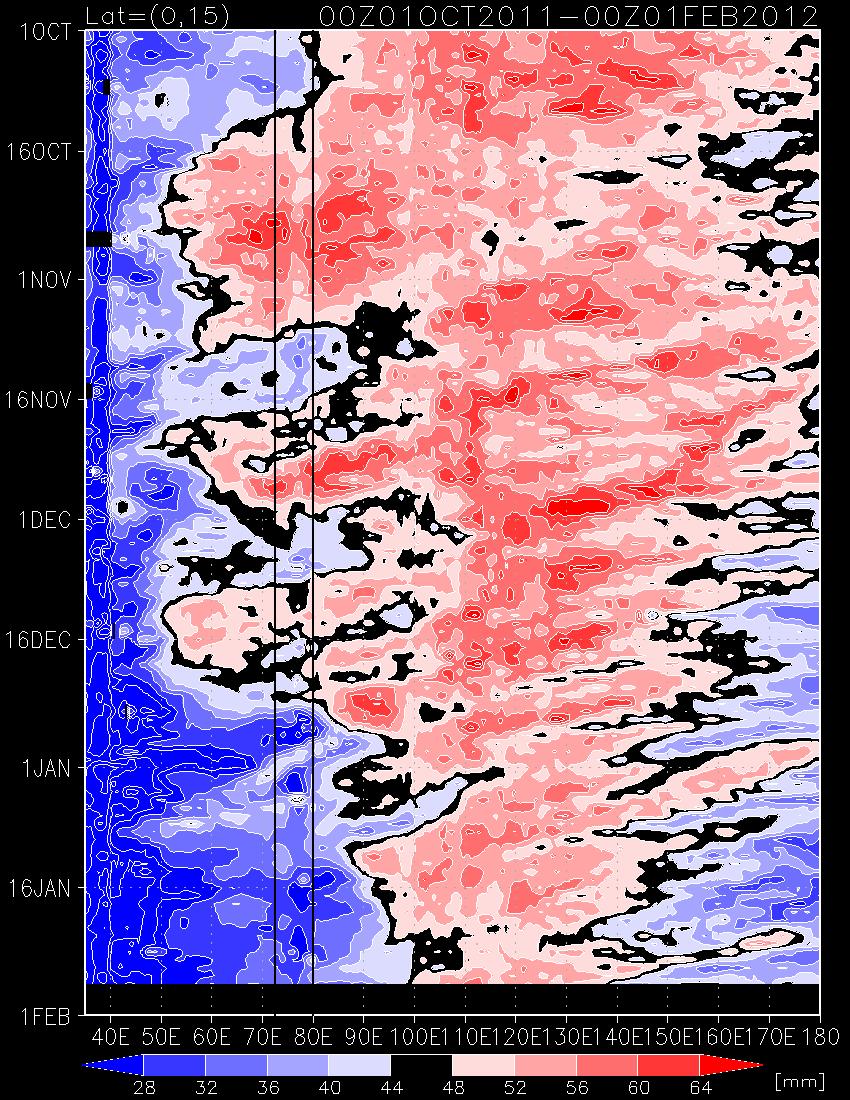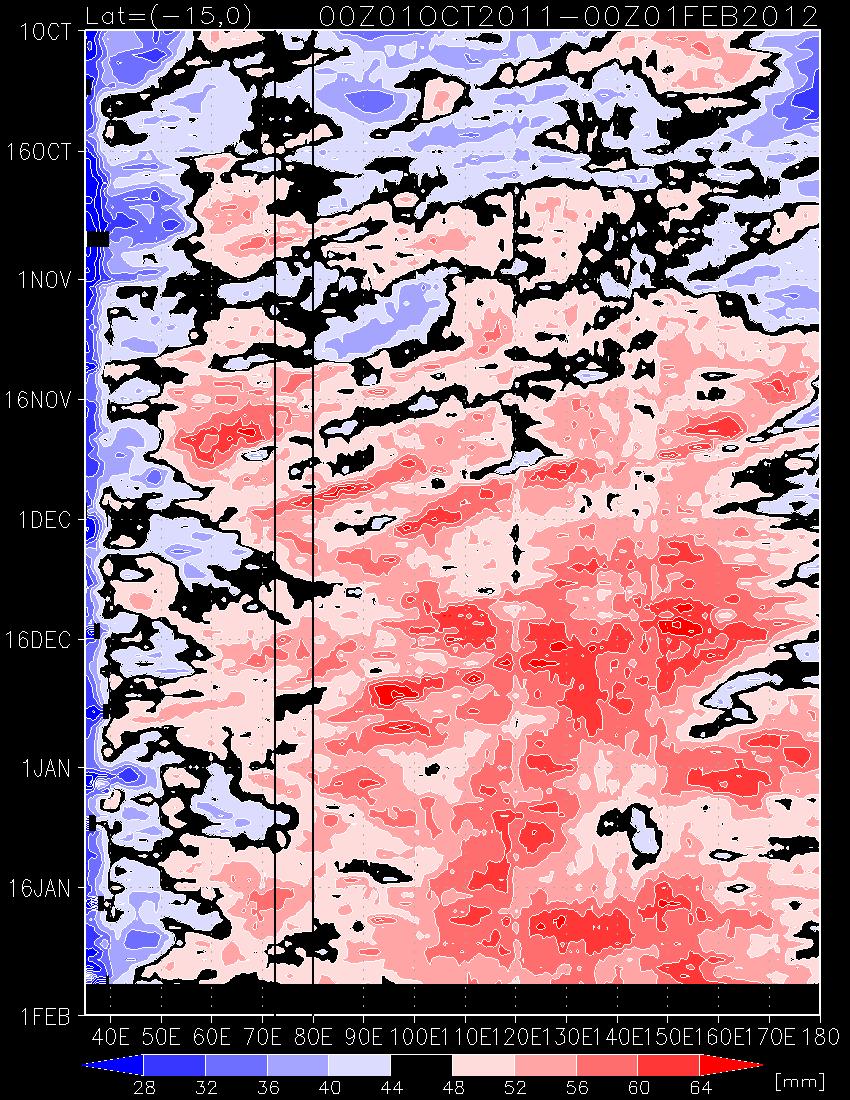 Acknowledgement: NESDIS Operational Blended TPW Products are provided by the Office of Satellite Data Processing and Distribution (OSDPD), NOAA.
NOAA Optimum Interpolation Daily Sea Surface Temperature Analysis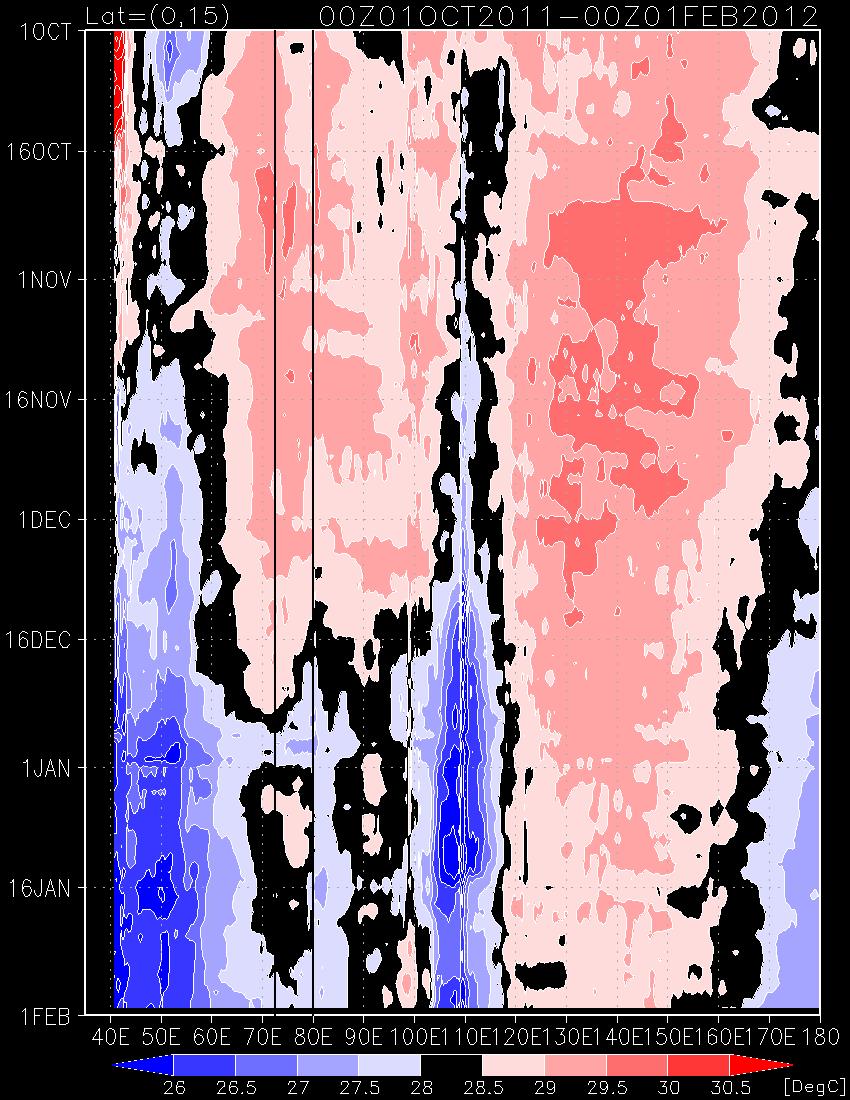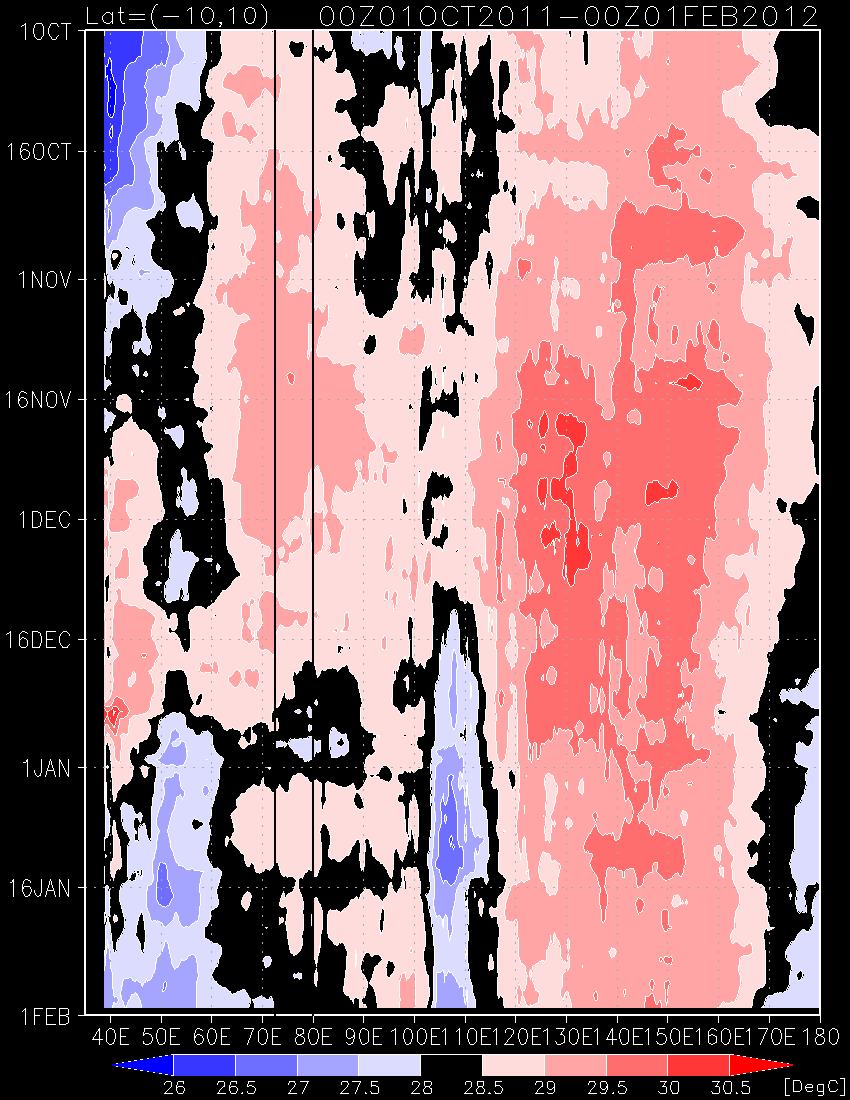 Acknowledgement: The 1/4 degree AVHRR Only Daily OI SST data are provided by National Climatic Data Center (NCDC), NOAA.
GSMaP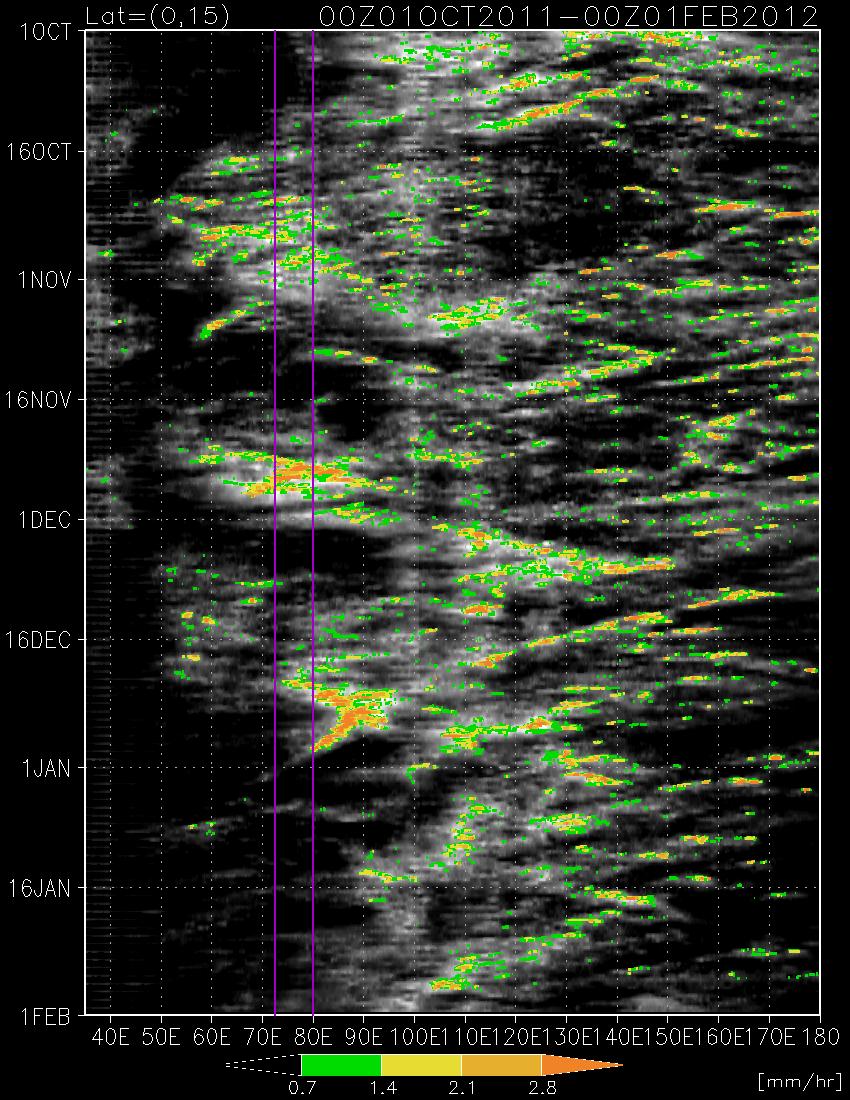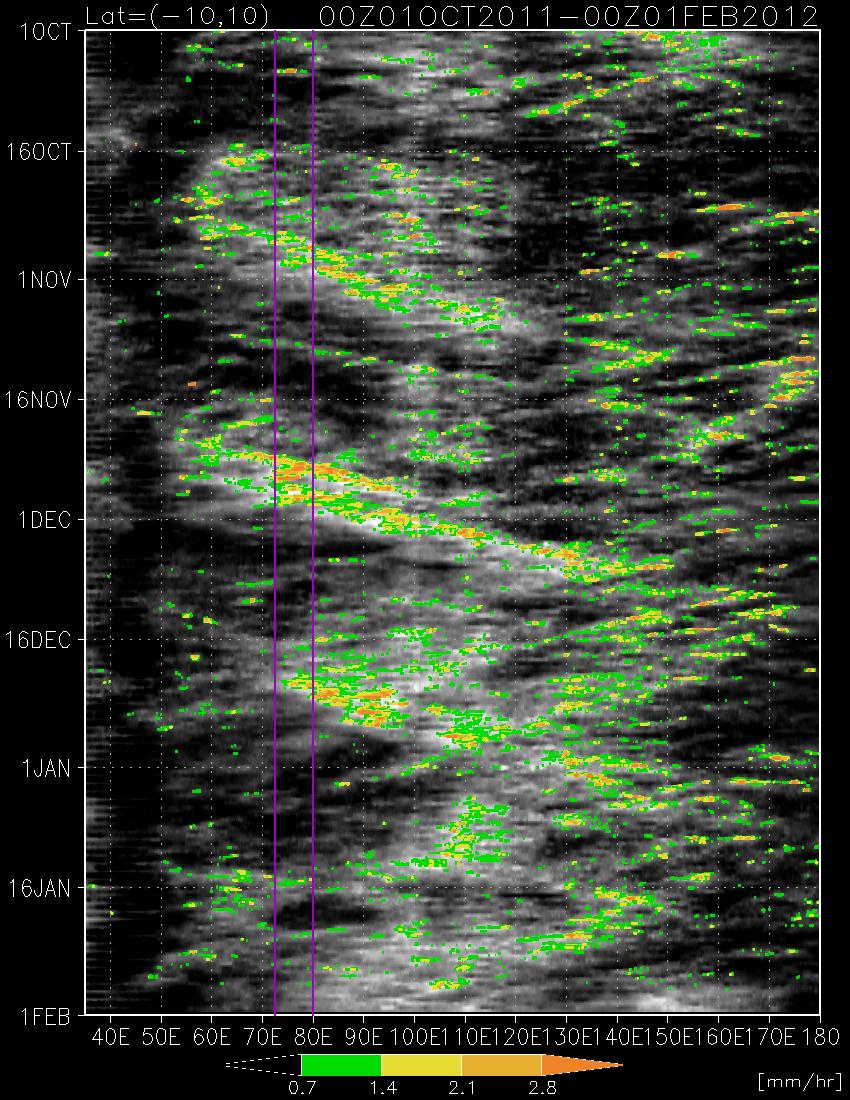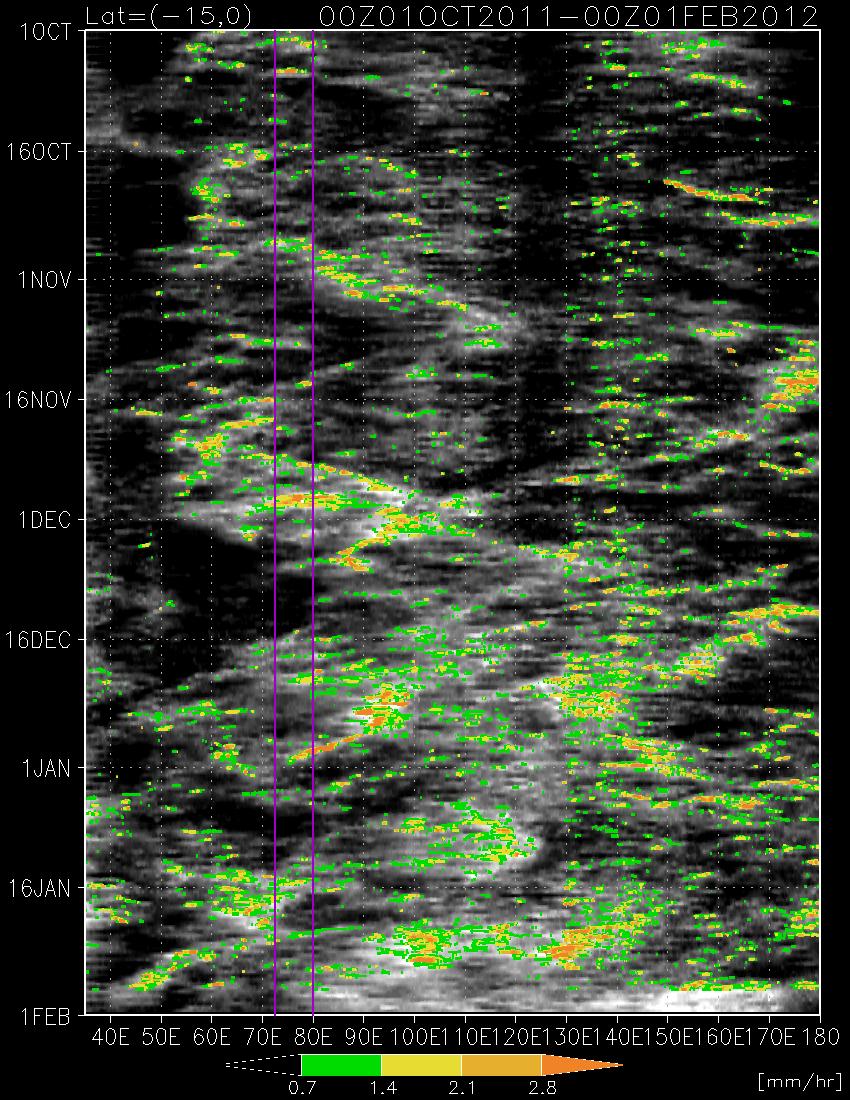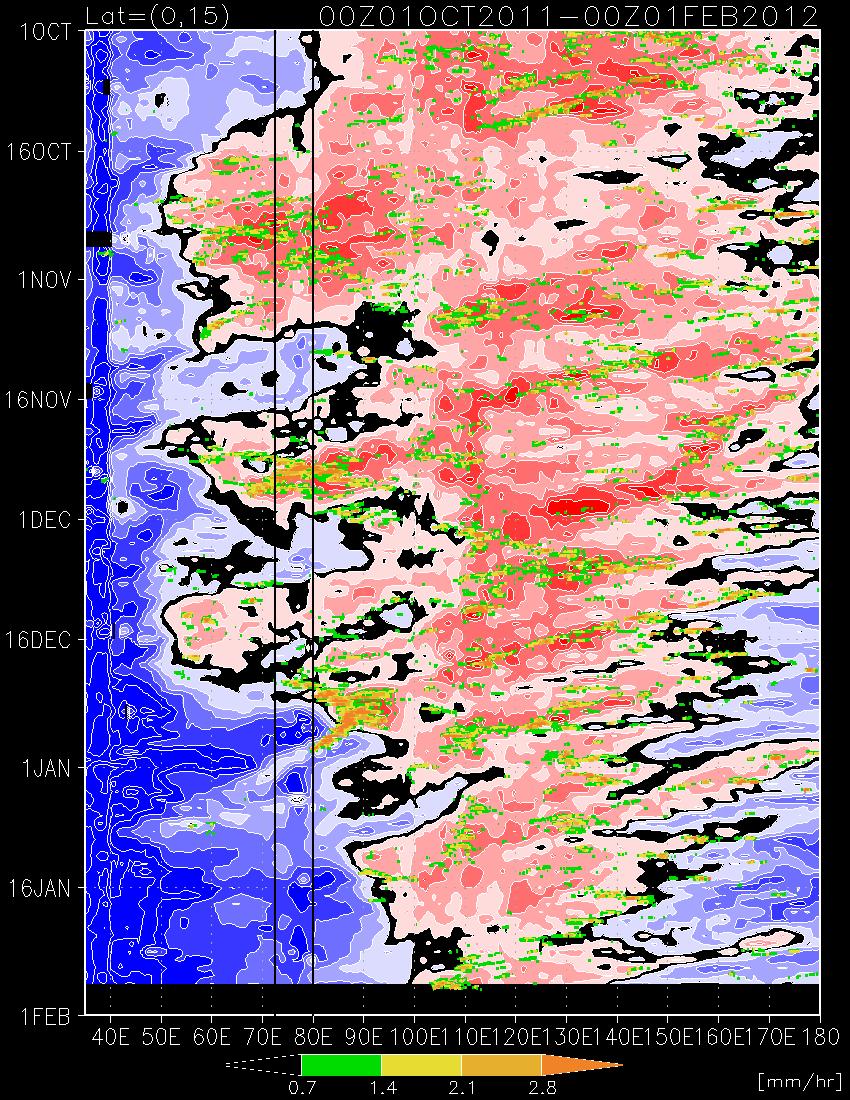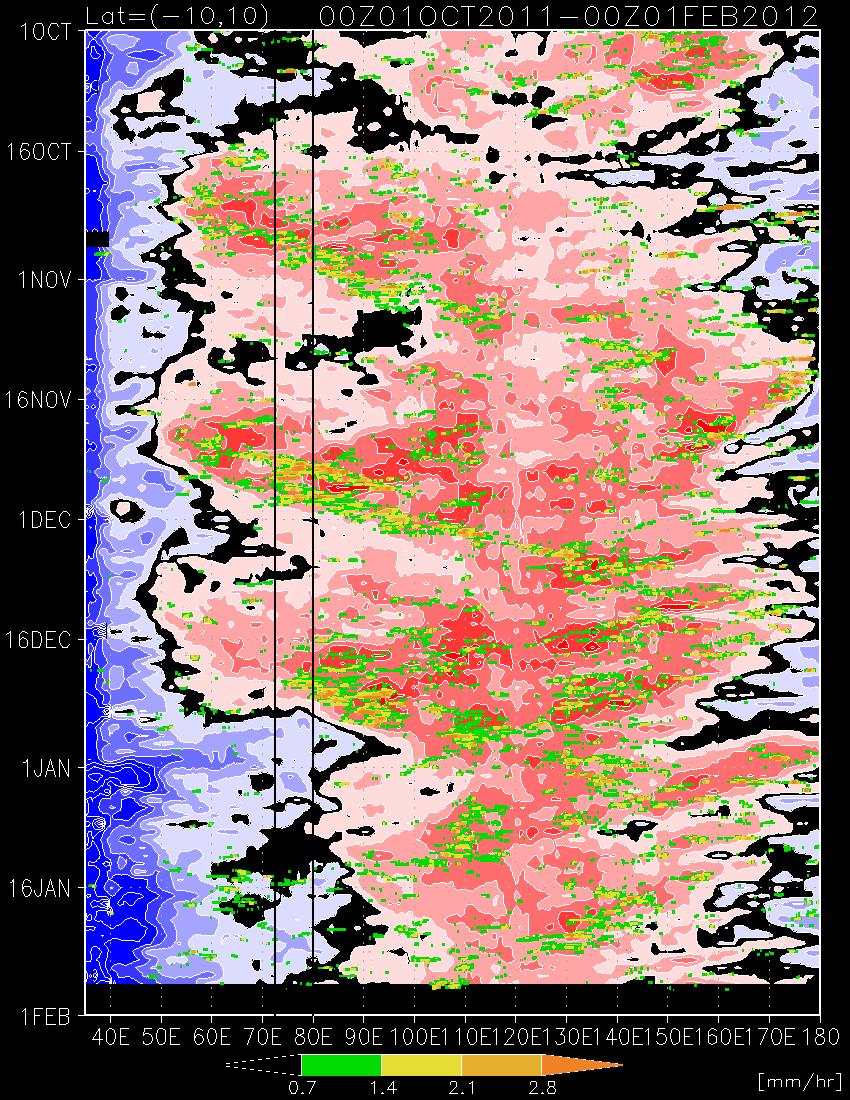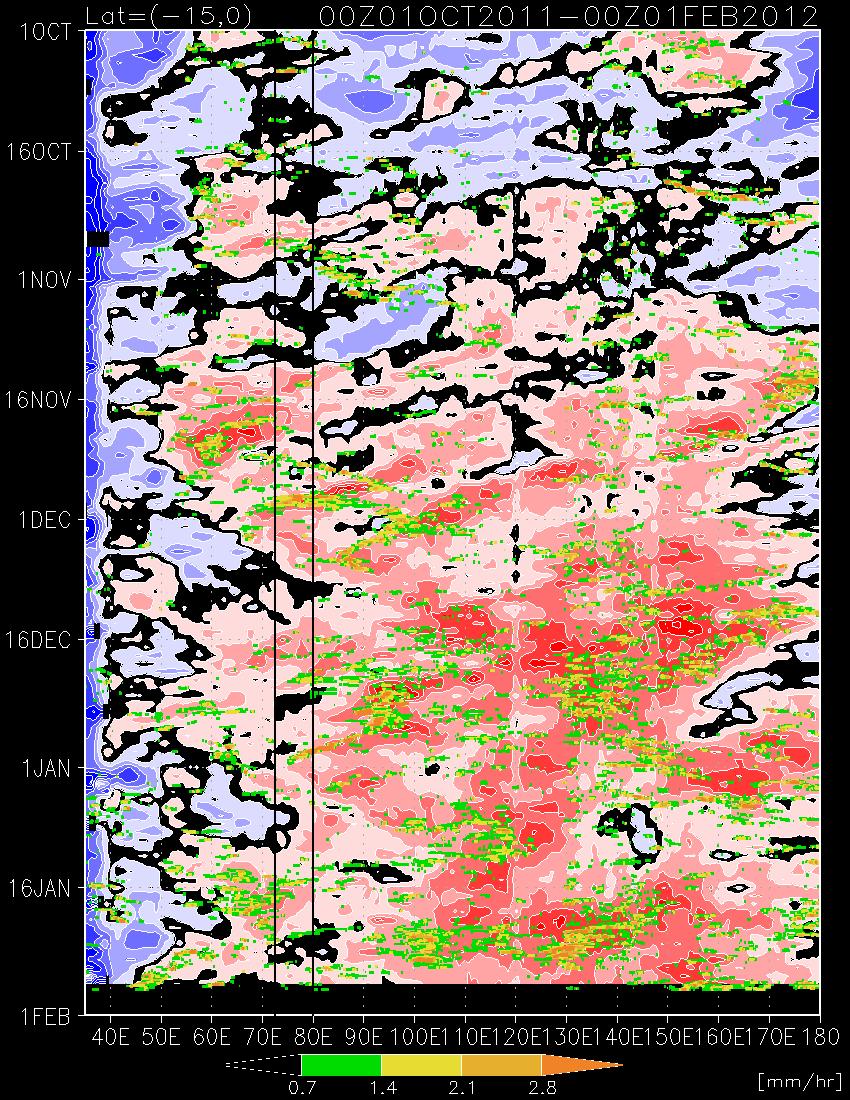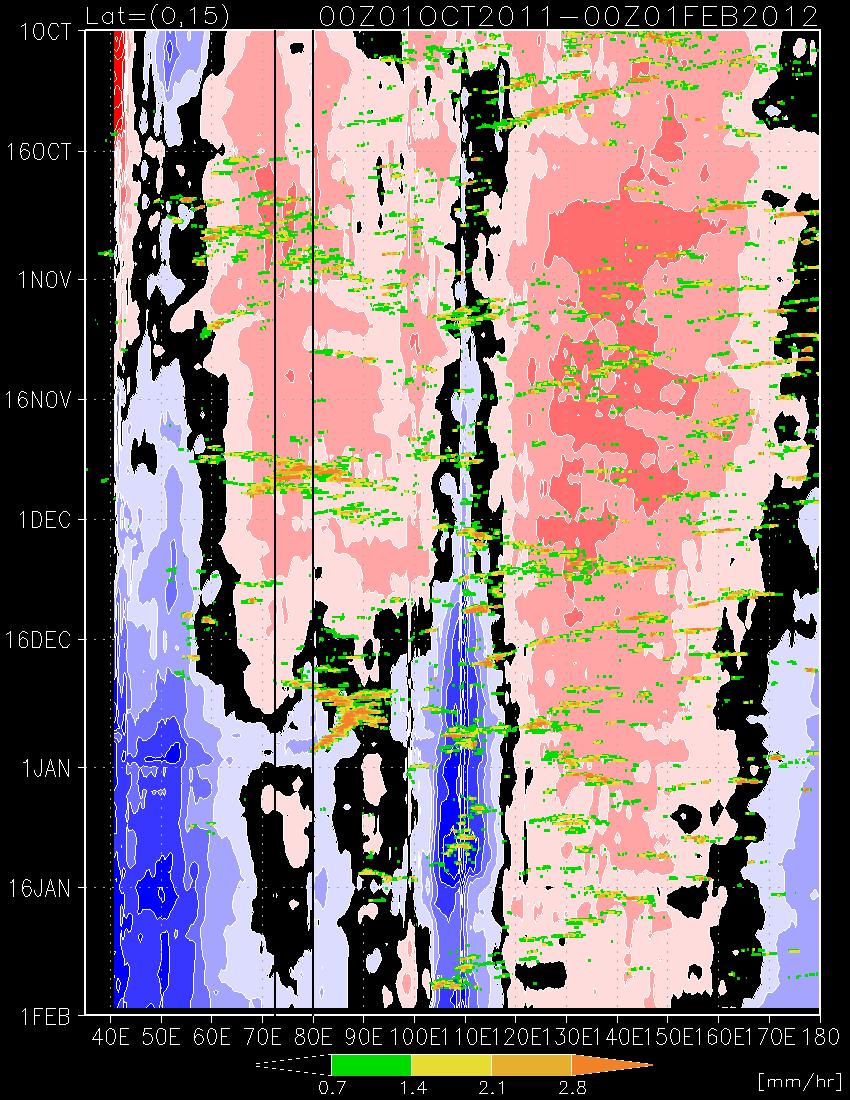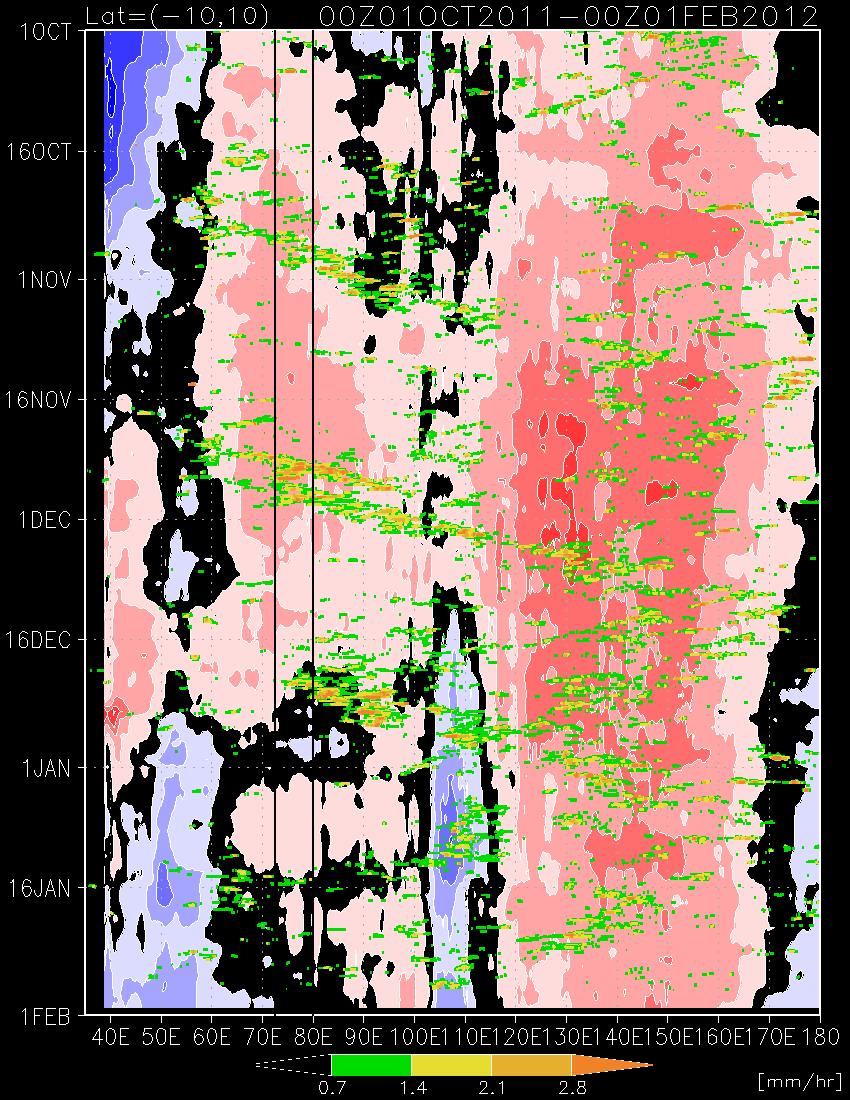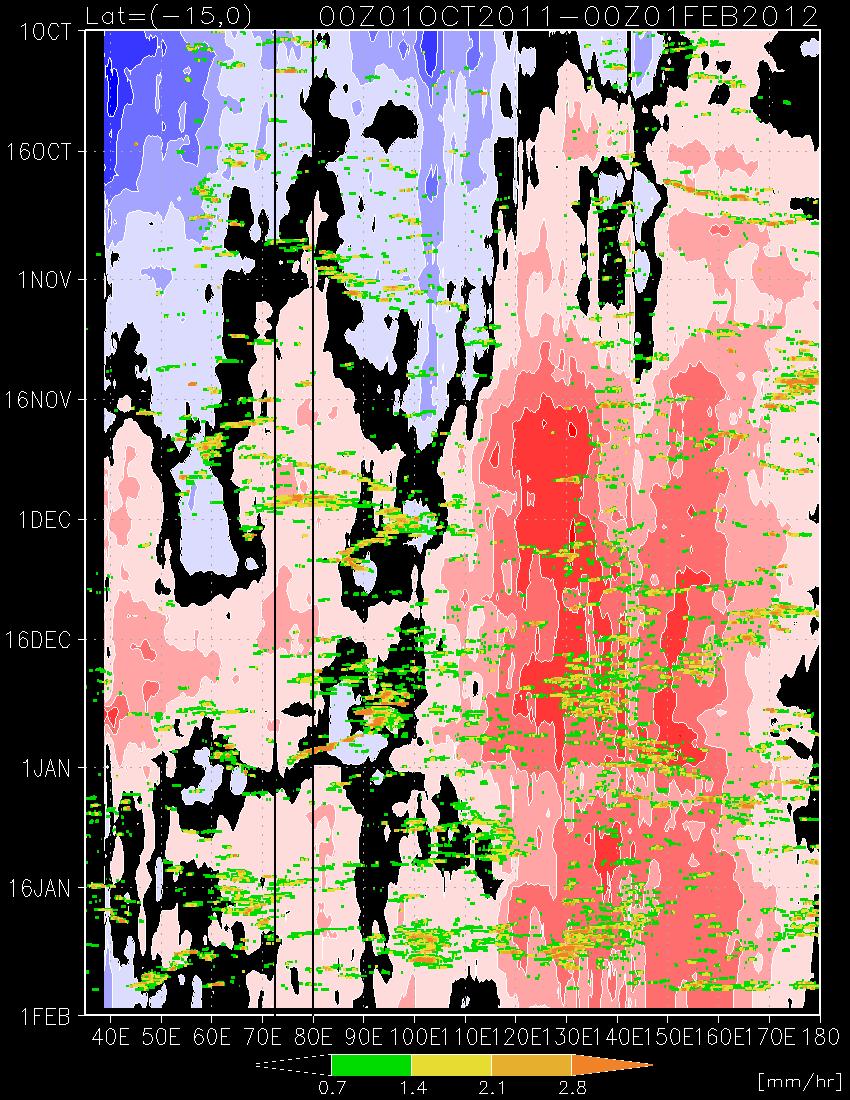 Acknowledgement: The GSMaP_NRT is produced and distributed by the Earth Observation Research Center, Japan Aerospace Exploration Agency.
[RMM1,RMM2] phase space (by WH04)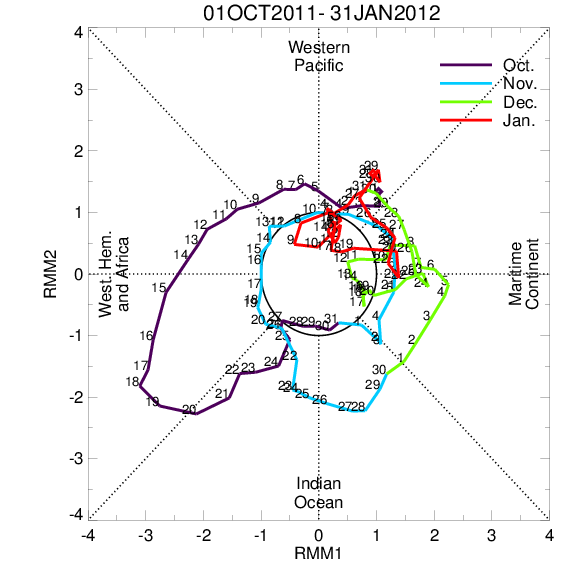 Acknowledgement: RMM data indicated by green and red lines are downloaded from BOM