Press Releases
International Ocean Discovery Program (IODP) Expedition 356
~A 5 Million Year History of the Indonesian Throughflow, Australian Monsoon
and Subsidence on the Northwest Shelf of Australia~
On August 1st 2015, the IODP (International Ocean Discovery Program)*1 Scientific Expedition 356 begins with the JOIDES Resolution*2. To elucidate a five-million-year record of the Indonesian Throughflow, and its impacts on climate changes, six sites will be drilled off the cost of Western Australia to collect and analyze core samples. A total of 29 scientists include four from Japan and those from the U.S., Europe, China, Australia and Brazil will go on board.
*1: The International Ocean Discovery Program (IODP) is a multinational cooperative project started from October 2013. A total of 26 nations are currently participating: Japan, the U.S., 18 European countries, China, South Korea, Australia, New Zealand and Brazil. The scientific drilling vessels D/V Chikyu operated by Japan and the JOIDES Resolution by the U.S, and the option to charter mission-specific platforms by Europe are utilized for expeditions. The research aims to shed light on global environmental changes, the earth's mantle and crust dynamics and tectonics, and the biosphere beneath the seafloor.

*2: The JOIDES Resolution is the U.S. drilling vessel operated for IODP. Compared to the deep-sea scientific vessel Chikyu by JAMSTEC, it is used more often for drilling in shallow waters.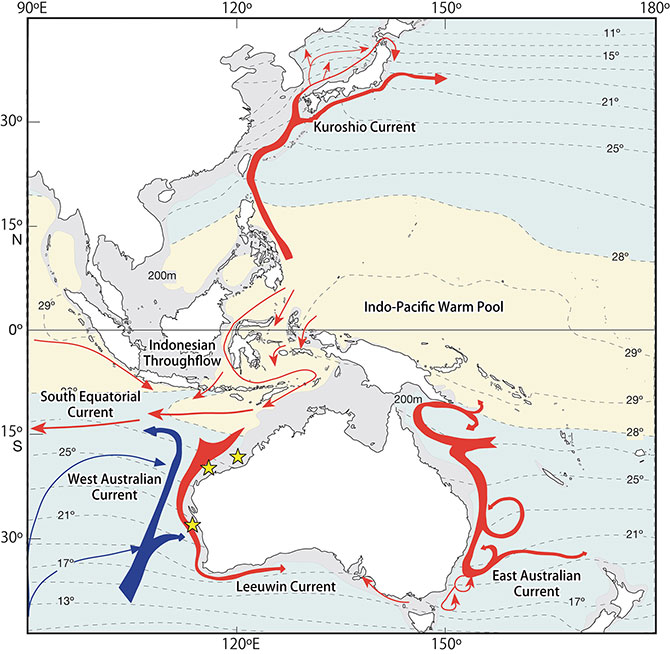 Figure 1: The oceanography and climate of the western Pacific (modified from IODP Scientific Prospectus for Expedition 356). The currents (warm = red, cold =blue) are indicated. The stars denote planned drilling sites.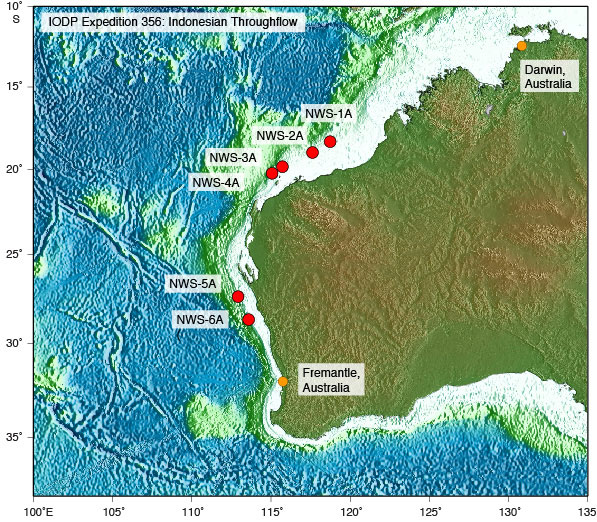 Figure 2: IODP 356 drilling sites (as shown in red dots)
Table 1: Overview of Drilling Sites (in order of drilling)
Site
Name
Water
depth
Penetration
Estimate Time
on Site (Days)
NWS-6A
152m
330m
5
NWS-5A
214m
366m
6
NWS-4A
126m
1,055m
16
NWS-3A
88m
855m
13
NWS-2A
141m
530m
7
NWS-1A
146m
370m
5