The International Ocean Discovery Program (IODP)*1 Expedition 370, "T-Limit of the Deep Biosphere off Muroto*2", completed on-site research on November 10, 2016. The research vessel D/V Chikyu, of the Japan Agency for Marine-Earth Science and Technology (JAMSTEC: Asahiko Taira, President), has been working on this expedition since September 10, 2016.
1. Overview
Oceans occupy about 70% of the Earth's surface. The biomass of subseafloor microbial life is at least comparable to that in the oceans themselves. This vast deep biosphere plays an important ecological role in carbon and other element cycles. However, a central question regarding the deep subseafloor biosphere has remained unsolved: what is the vertical extent of the habitable zone in the deep subseafloor biosphere, and by inference, the factors that limit life's maximum depths?
This scientific expedition worked in water depth of 4775.5 m collecting 112 core samples from 183-1180 m below seafloor, across the sediment-basalt interface in the Nankai Trough proto-thrust zone ~120 km southeast of Cape Muroto in Kochi Prefecture, Japan (Figure 1). These cored depths cover the possible temperature range of microbial life up to ~120 degrees Celsius (Figures 2 & 3). This is the largest number of core samples obtained in a single bore in any expeditions made by the D/V Chikyu. The core samples have a total length of 577.85 m with an average recovery rate of 75.9%. In addition, borehole thermometers were installed at depths up to 860 m below the seafloor (Figures 4 & 5), allowing future data collection.
To take full advantage of the scientific technology available today, the scientific operations onboard the D/V Chikyu was complemented by simultaneous shore-based work at the Kochi Core Center*3, located within reach of helicopter for transporting freshly cored samples. Using non-contaminated high-quality core sections in a super-clean room at KCC, scientists are currently working on cell counts from sediment core samples, DNA extraction and sequencing, and incubation experiments under high temperature and pressure conditions (Figure 6). So far, scientists have detected microbial cells from layers down to the depth of 550 m (at 65 degrees Celsius). Analysis work of the shore-based team will continue until November 23, 2016.
Scientists will use the core samples obtained during IODP Expedition 370 for more detailed research in microbiology, (bio)geochemistry, mineralogy, geology, and other relevant fields. Subsequent findings will be released in due time.
2. D/V Chikyu's Schedule
・November 11: Arrived at Kochi New Port.
・November 12-13: Open house at Kochi New Port.
・November 14-15: Cargo handling operation.
・November 16 - December 15: Start of SIP*4 Chikyu Okinawa Drilling Expedition, "Hydrothermal Sediments in Okinawa Trough II".
*1 The International Ocean Discovery Program (IODP) is an international marine research collaboration that explores Earth's history and dynamics using ocean-going research platforms to recover data recorded in seafloor sediments and rocks and to monitor sub-seafloor environments. IODP depends on facilities funded by three platform providers with financial contributions from five additional partner agencies. Together, these entities represent 25 nations whose scientists are selected to staff IODP research expeditions conducted throughout the world's oceans. Scientist activities are managed by the IODP Program Member Offices (iodp.org/about-iodp).
*2 T-Limit of the Deep Biosphere off Muroto
"T" here refers to temperature.
*3 The Kochi Core Center is a research facility jointly managed by Kochi University and JAMSTEC. It is one of three IODP core repositories in the world, including the Gulf Coast Repository of the Texas A&M University in the US and the Bremen Core Repository of the University of Bremen in Germany.
*4 SIP: Cross-ministerial Strategic Innovation Promotion Program.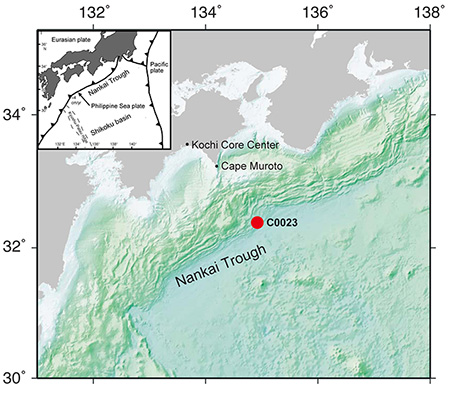 Figure 1. Drill site C0023 for IODP Expedition 370 at 32°22′N, 134°57′E
(~120 km southeast of Cape Muroto and ~180 km southeast of the Kochi Core Center in Kochi Prefecture, Japan).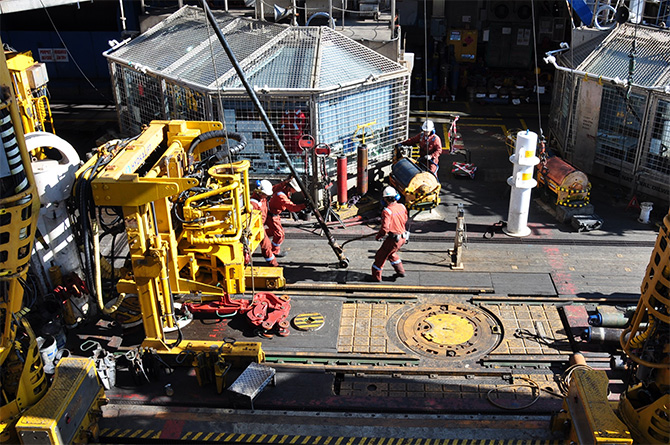 Figure 2. Core samples being brought to the ship from the subseafloor.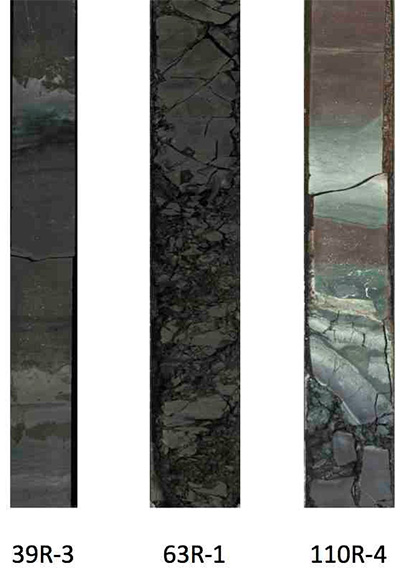 Figure 3. Core samples of sediments recovered from the deep subseafloor, representing lithological features in the Nankai accretionary complex off Muroto. From left: Core 39R-3, volcanic sandstones from 614 m below the seafloor; Core 63R-1, a décollement fault (a horizontal fault which is identified as the plate boundary in this case) including a brecciated zone from 758 m below the seafloor; Core 110R-4, a pelagic clay layer on top with altered basalts below, from 1125 m below the seafloor.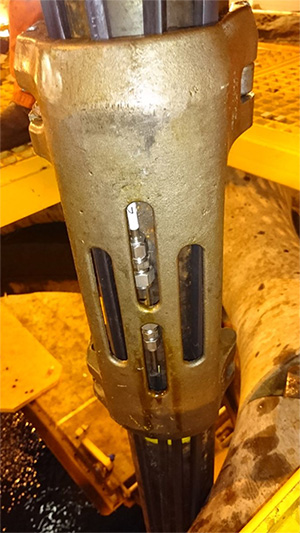 Figure 4. Temperature sensors used in this expedition; a total of 13 sensors were installed in the borehole (Hole C0023A).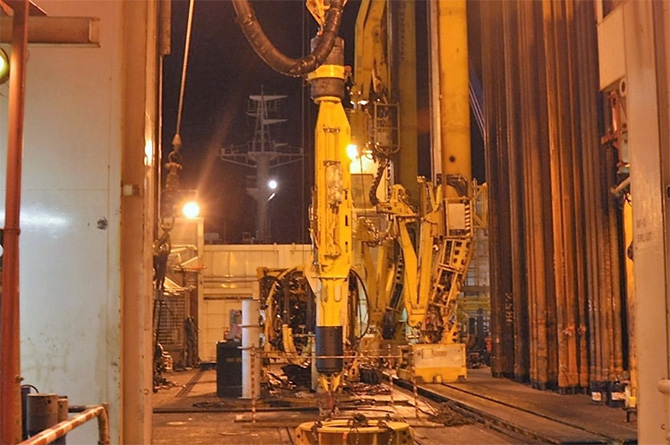 Figure 5. The borehole temperature observatory wellhead, which is connected to a drill pipe to install the observatory into the cased borehole where core samples were previously collected.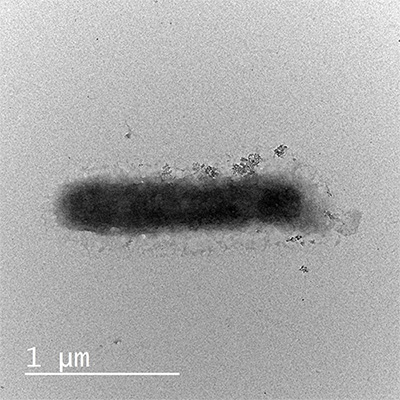 Figure 6. Transmission electron microscope image of a microbial cell from sediment core sample (6F-2) from 300 m under the seafloor.