Press Releases
International Ocean Discovery Program Expeditions 367 and 368 to Start
- Testing hypotheses for lithosphere thinning during continental breakup:
drilling at the South China Sea rifted margin -
The International Ocean Discovery Program (IODP*1) will begin Expeditions 367 and 368, "Testing hypotheses for lithosphere thinning during continental breakup: drilling at the South China Sea rifted margin" by the JOIDES Resolution*2 on February 7. It aims to elucidate the mechanisms of lithosphere extension during continental breakup. State of the art deep reflection seismic data show that the northern South China Sea (SCS) margin offers excellent drilling opportunities that can address the process of plate rupture at a magma-poor rifted margin.
A total of 64 partcipating members include three scientists from Japan, and those from the U.S., China, European countries, Australia, South Korea, India and Brazil.
*1 International Ocean Discovery Program (IODP)
The International Ocean Discovery Program (IODP) is a multinational cooperative project that started in October 2013. The scientific drilling vessel D/V Chikyu, operated by Japan, and the JOIDES Resolution, operated by the U.S., are utilized for expeditions. There is also an option to charter mission-specific platforms from European countries. The mission of the IODP is to shed light on global environmental changes, the earth's mantle and crustal dynamics and tectonics, and the biosphere beneath the seafloor. It took over the Integrated Ocean Drilling Program carried out from October 2003 to 2013.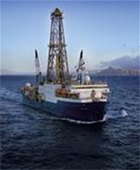 *2 The JOIDES Resolution is the U.S. drilling vessel that participates in the IODP. Compared to the scientific deep-sea drilling vessel, the Chikyu by JAMSTEC, the JOIDES Resolution is used more often for drilling in shallow waters.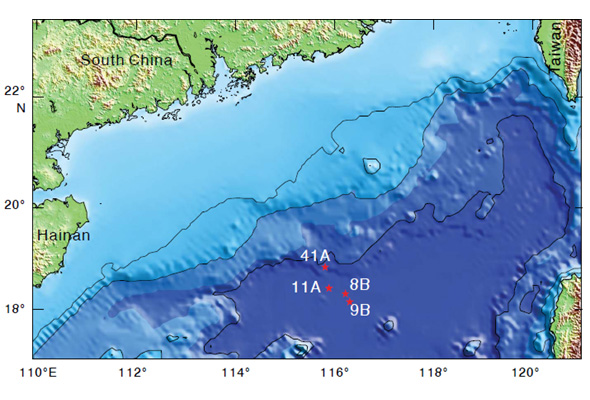 Figure 1. Planned drilling sites in this expedition (©IODP)
Table 1. Overview of Drilling Sites (order of drilling)
Expedition
Site
Water depth
Depth of penetration
Estimated time
at site
367
SCSII-11A
3,770m
1,382m
26.4
SCSII-8B
3,811m
1,566m
26.3
368
SCSII-41A
2,870m
882m
15.0
SCSII-9B
3,880m
1,670m
27.2