Press Releases


September 27, 2018
JAMSTEC
International Ocean Discovery Program Expedition 358 to Start
The Deep-sea Scientific Drilling Vessel Chikyu of the Japan Agency for Marine-Earth Science and Technology (JAMSTEC: Asahiko Taira, President) will implement IODP* Expedition 358, "NanTroSEIZE Plate Boundary Deep Riser 4: Nankai seismogenic/slow slip megathrust", beginning on October 7, 2018. The main expedition goal is to deepen riser hole C0002F/N/P from about 3000 meters below seafloor (mbsf) to the primary megathrust fault target estimated to be at ~5200 mbsf, using extensive logging-while-drilling (LWD), downhole measurements, and drill cuttings analysis, in addition to limited coring intervals. This expedition will be the culmination of 11 years of IODP NanTroSEIZE deep drilling efforts to reach the plate interface fault system at seismogenic/slow slip depths. The science party is comprised of 47 members from eight countries.
For more details, please visit http://www.jamstec.go.jp/chikyu/e/nantroseize/
* The International Ocean Discovery Program (IODP) is a multinational cooperative project that was started in October 2013. The Deep-sea Scientific Drilling Vessel (D/V), Chikyu, operated by Japan, and the JOIDES Resolution, operated by the U.S., are utilized for expeditions. There is also an option for European countries to charter mission-specific platforms. The IODP's mission is to shed light on global environmental changes, the mantle and crust dynamics and tectonics of the Earth, and the biosphere beneath the seafloor. IODP took over the Integrated Ocean Drilling Program conducted from October 2003 to 2013.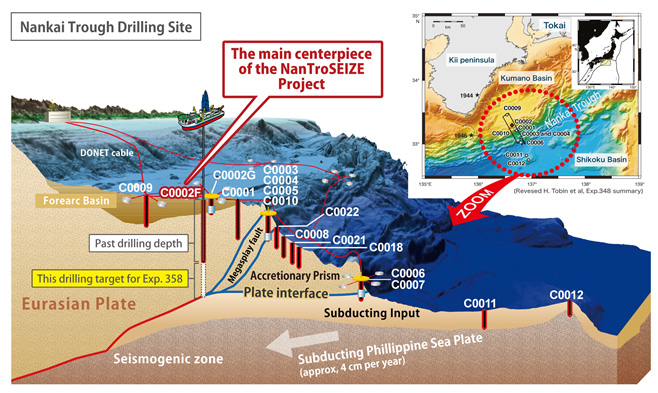 Figure 1. IODP Site C0002 and other NanTroSEIZE drill sites.