Number of Failures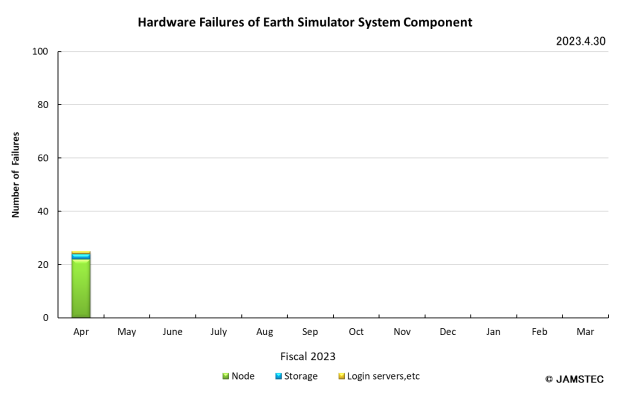 Description
If a job is aborted because of PN failure, the job will be restarted using another node automatically.
The storage system employs redundant configuration. Most of the storage failures have no influence on user program execution.

Number of components
ES(Compute Nodes+InfiniBand)
CPU Nodes:720 nodes
VE-equipped Nodes:684 nodes
GPU-equipped Nodes:8 nodes
InfiniBand:Internode network switch
Storage
HOME disks(about 120TB)
DATA disks(about 60PB)
WORK disks(about 1.3PB)
Login server, etc.
Login servers
Various other servers, network devices
Back