MarE3's Mission
The Institute for Marine-Earth Exploration and Engineering (MarE3) is responsible for the integrated operation and management of JAMSTEC's oceanographic research platforms such as vessels, ROVs/AUVs, onshore facilities including various equipment and instruments used for surveying and observing the ocean. Our state-of-the-art equipment and skilled staff continuously contribute to world-leading scientific and engineering research. MarE3 integrated solutions support and promote Japan's ocean policy.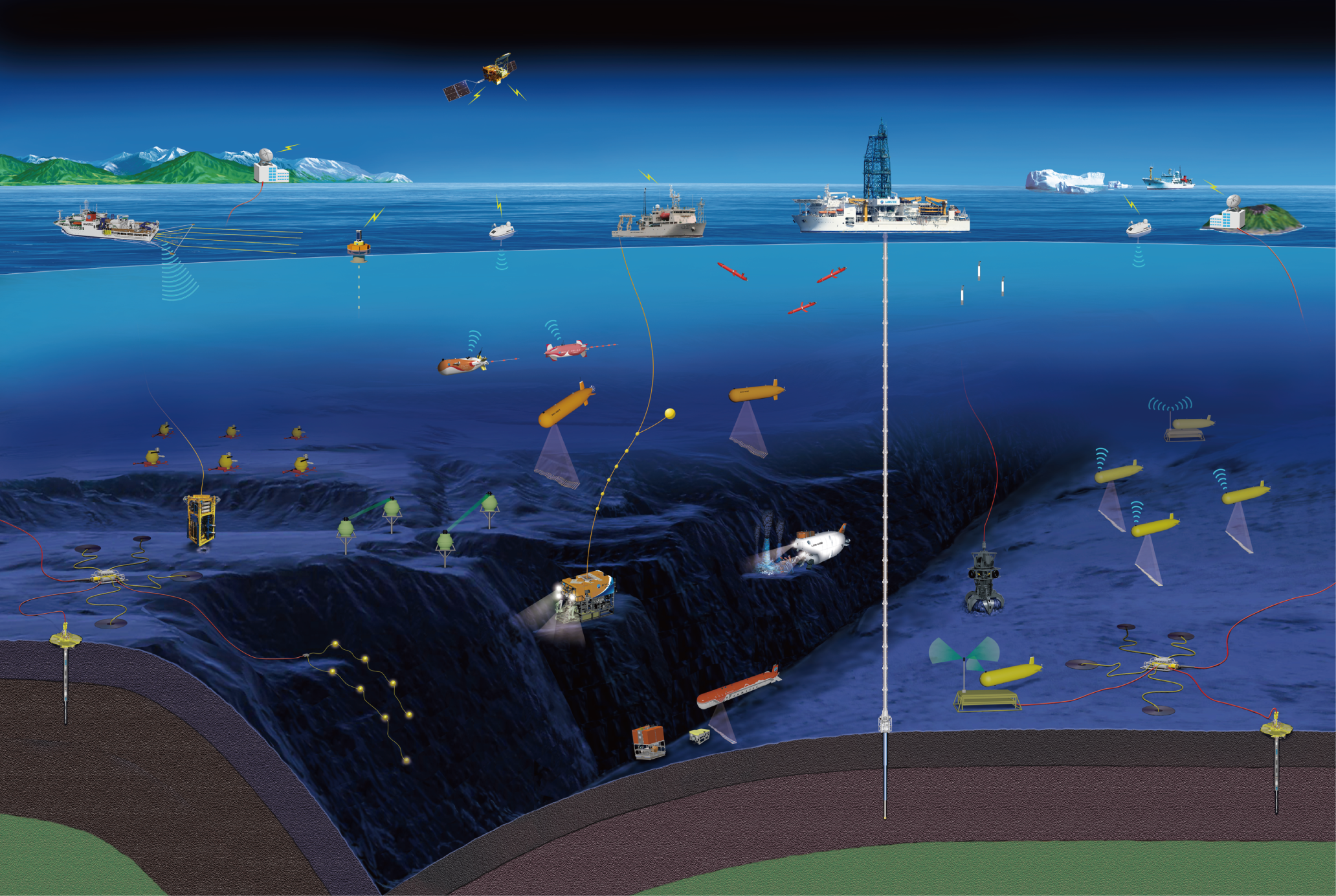 Message from the Director General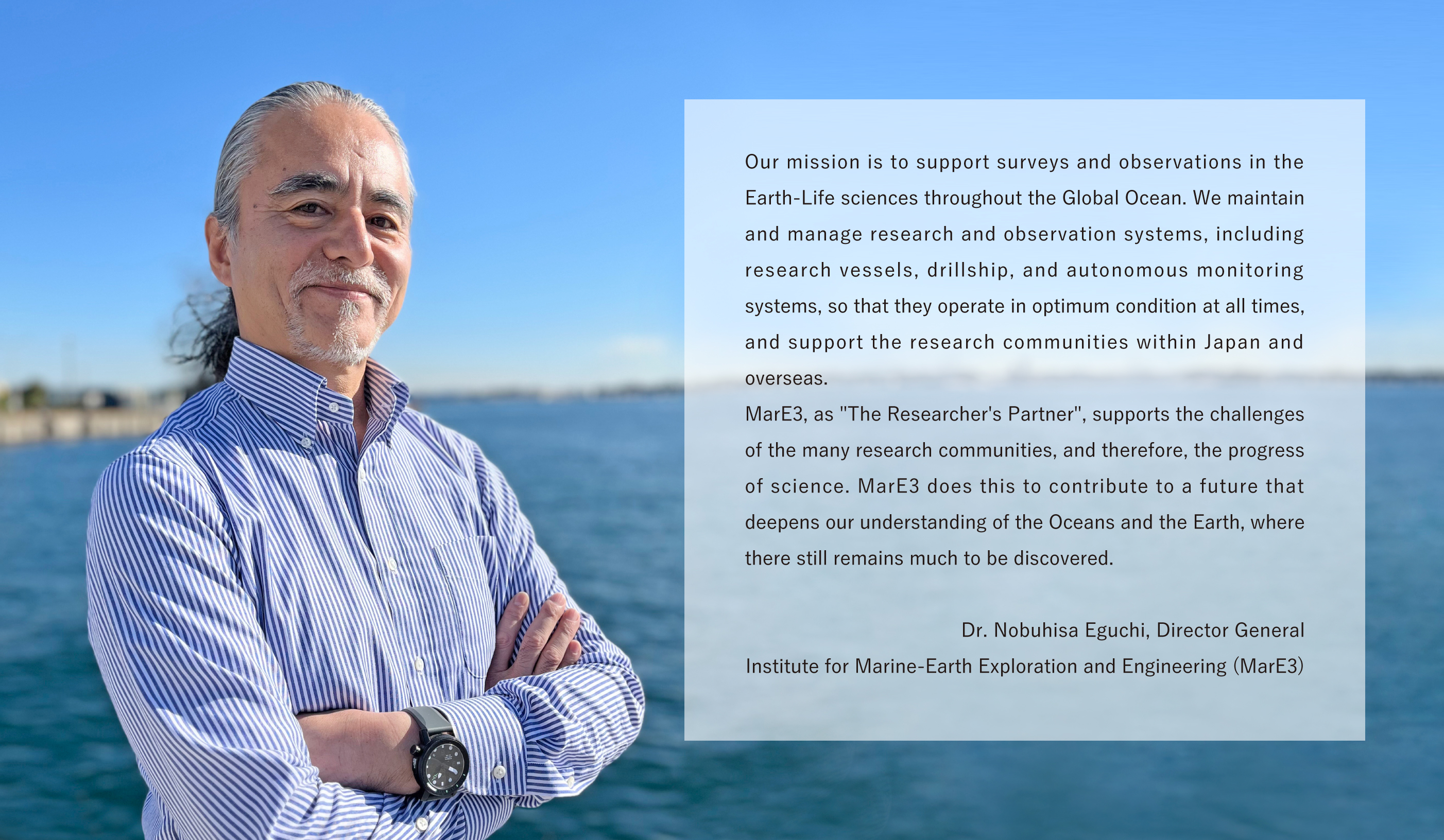 Operations Department
MarE3's Operations Department manages all aspects of the oceanographic research platforms in cooperation with affiliated organizations in Japan and overseas. Continuous improvement in organizational performance, operational technology and maintenance lies at the root of the Operations Department policy to utilize the platforms efficiently and productively.
Click here for
Fleet & Research Facilities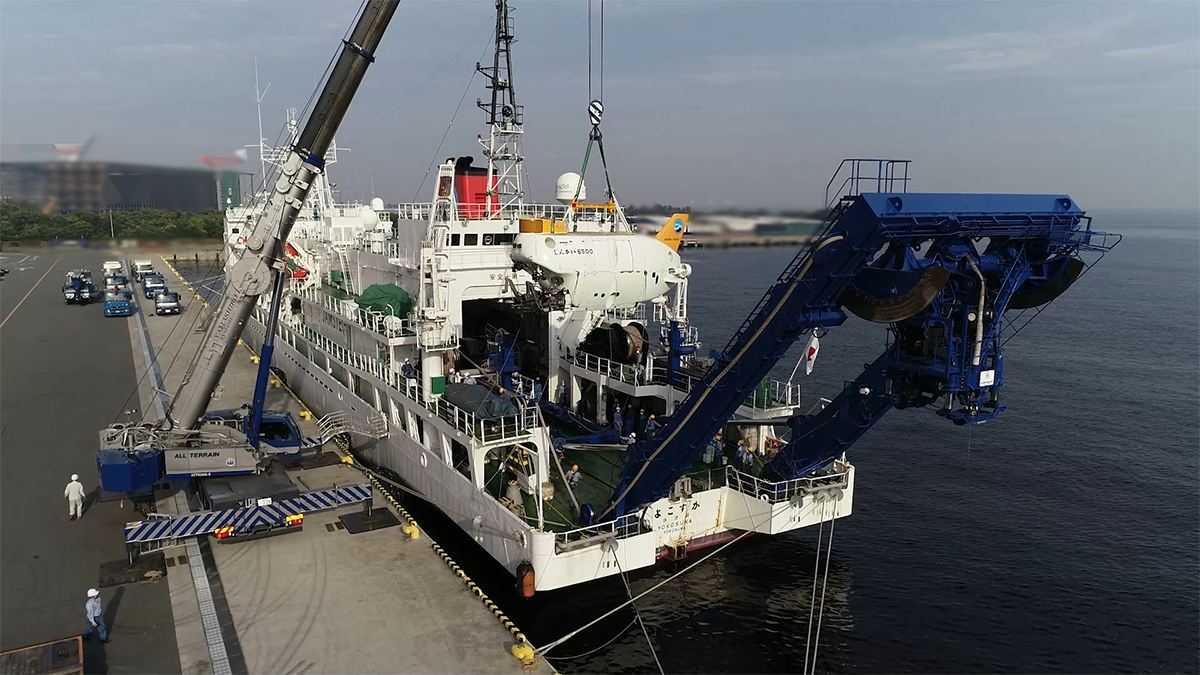 Engineering & Technology
MarE3's Engineering Department is at the frontiers of creating new advanced technology, pushing the technological barriers and challenges of the underwater world. These new yet exciting aspects of the research, development, and implementation of observation technology, fundamental technology, exploration and drilling technology will promote and help to tackle environmental and social issues such as global warming, sea-level rise and increased sea pollution.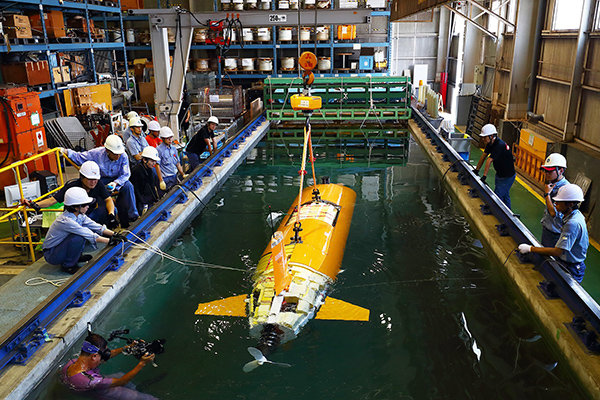 Drilling the Mantle
Earth is a rocky planet, our home, that nourishes life in the air, on land, and in the oceans. About 83% of its volume is occupied by the mostly-solid rocks called the mantle. What processes occur in the mantle? How does the mantle affect the global environment? These questions can be answered by sampling and observing the mantle through drilling from the seafloor with our state-of-the-art ultra-deep drilling vessel Chikyu. By doing so, our understanding of the Earth's mechanics, and the limits of life will be dramatically expanded. This is a unique opportunity for MarE3 to strongly support an international mantle drilling project with the drilling platform Chikyu.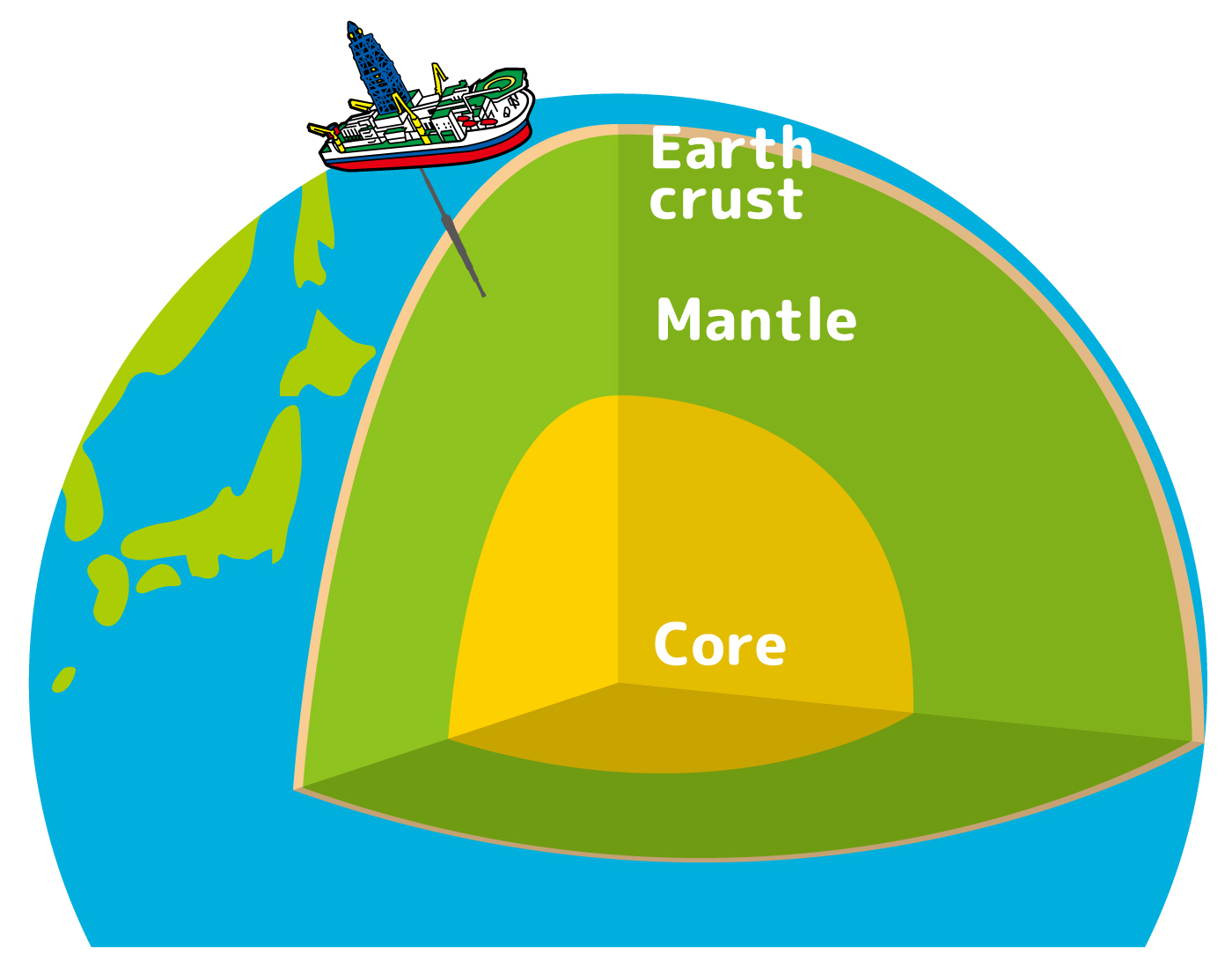 Organizational Structure