Dr. Fumio Inagaki receives the Copernicus Medal 2019 from the Copernicus Gesellschaft e.V.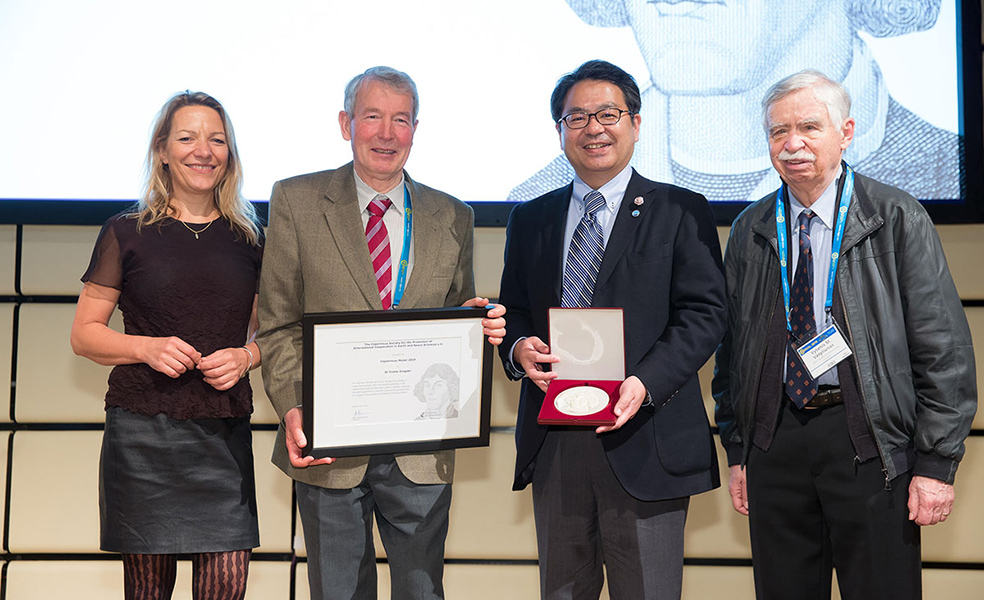 Dr. Fumio Inagaki was awarded the Copernicus Medal 2019 for his "ingenious, pioneering work on the geomicrobiology of ocean floor bacteria, and international leadership in the collaborative study of subsurface seafloor habitats, especially through engagement in IODP and the support of the academic exchange of young scientists".
The award ceremony was held on April 11 at the Austria Center Vienna during the European Geophysical Union (EGU) General Assembly 2019.